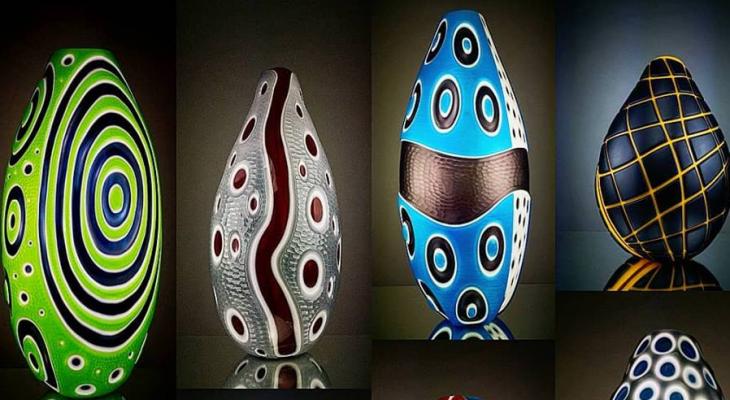 Nov
08
VETRO an Exhibition of Contemporary Italian Glass
The Istituto Italiano di Cultura Toronto, in collaboration with Sandra Ainsley Gallery presents: "Vetro: An Exhibition of Contemporary Italian Glass".
No country has had a greater impact on Contemporary Glass than Italy. Italian Glass Artists have served as innovators, teachers, and mentors to generations of artists. 
Italy's rich tradition of glass art dates back to the 8th Century. By the 13th Century, Murano became the premier glass manufacturing centre in the world. Over the following centuries, Italians pushed the limits of glass and developed innovative techniques which are still used by glass artists around the world today.  It is one of the most refined and renowned type of crafts worldwide - an artisan tradition and a manufacture that combines industrial, manual and technological techniques that for centuries, have characterized and exalted the Italian art of glassmaking.  The Venetian isle of Murano is considered the epicentre of artistic glass design since, at least, the 8th century – it being, of course, the most famous Italian glass imported throughout the world.  
The works of six artists will be featured, exploring traditional Venetian techniques: blown glass, flameworking and carving.
Opening : November 8 | 6:30pm
Exhibition: November 11 - December 19 | Gallery closed daily, 1pm-2pm | Closed Weekends
Istituto Italiano di Cultura
DETAILS
Istituto Italiano di Cultura
(416) 921-3802
496 Hurron Street
Toronto ON M5R 2R3
Canada
DATE & TIME
-
[ Add to Calendar ]
2019-11-08 23:30:00
2019-11-09 02:00:00
VETRO an Exhibition of Contemporary Italian Glass
<p>The Istituto Italiano di Cultura Toronto, in collaboration with Sandra Ainsley Gallery presents: "Vetro: An Exhibition of Contemporary Italian Glass".</p> <p>No country has had a greater impact on Contemporary Glass than Italy. Italian Glass Artists have served as innovators, teachers, and mentors to generations of artists. </p>
496 Hurron Street
Toronto ON M5R 2R3
Canada
Bloor St. Culture Corridor
info@perceptible.com
America/Toronto
public
-