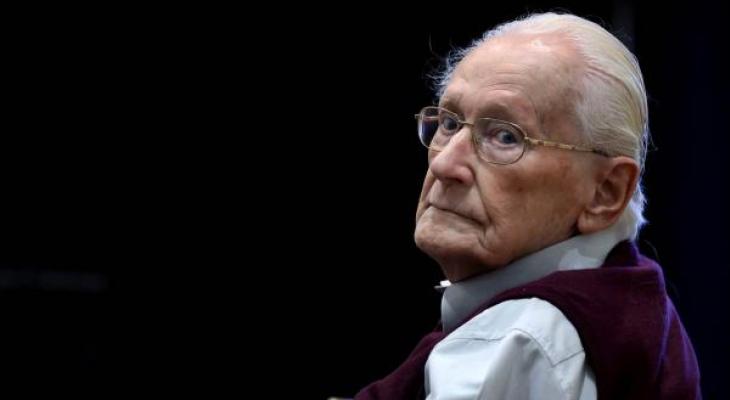 Sep
01
Doc Days of Summer: The Accountant of Auschwitz
Doc Days of Summer: Catch up on some of the biggest hits and talked-about docs of 2018 with our essential seasonal retrospective.
Oskar Gröning, known as the "Accountant of Auschwitz," was charged with the murder of 300,000 Jews. When he took the stand in 2015, at the age of 94, his trial made headlines worldwide. For some, there is no grey area: Gröning was witness and therefore complicit. Others look at a frail man in the last years of his life and see no reason to pursue charges. Is the former SS guard an accomplice to history's worst genocide, or a scapegoat for a country still desperate to atone for its crimes? On our screen after sold-out screenings at this year's Festival, The Accountant of Auschwitz is a stark reminder that those who forget justice are doomed to repeat it.
For this title, we offer Captiview devices for personal viewing of closed captioned content. To reserve a device for the screening of your choice, please contact cinemaboxoffice@hotdocs.ca.
Hot Docs Ted Rogers Cinema
DETAILS
Hot Docs Ted Rogers Cinema
(416) 637-3123
506 Bloor St West
Toronto ON M5S 1Y3
Canada
DATE & TIME
-
[ Add to Calendar ]
2018-09-01 18:30:00
2018-09-03 13:45:00
Doc Days of Summer: The Accountant of Auschwitz
<p>Doc Days of Summer: Catch up on some of the biggest hits and talked-about docs of 2018 with our essential seasonal retrospective.</p>
506 Bloor St West
Toronto ON M5S 1Y3
Canada
Bloor St. Culture Corridor
info@perceptible.com
America/Toronto
public