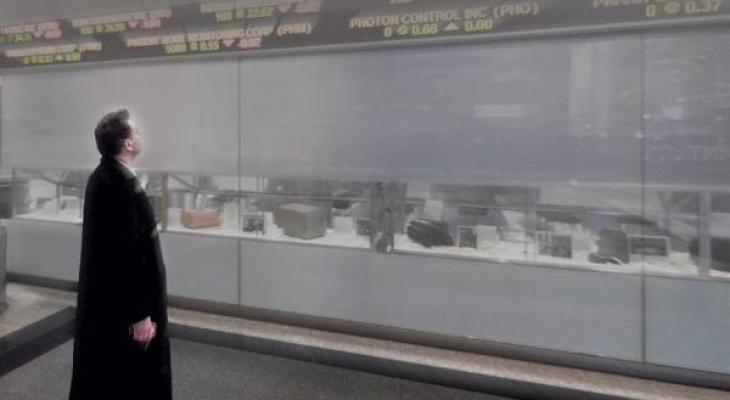 Sep
20
Hot Docs for Continuing Professional Education: Collared
Hot Docs for Professional Continuing Education: This program qualifies as a learning activity for Lawyers (contains 2 hours of Professionalism Content), Chartered Professional Accountants, Chartered Financial Analysts and may also be a qualified learning activity for other professionals. It is recommended that you visit your professional organizations' website to ensure participation in this activity will fulfil your CPD/CPE requirements.
Earn continuing professional education (CPE/CPD) credits at the movies with this original edutainment event around the engaging documentary, Collared.
To this day, Joseph Grmovsek remains the only Canadian to ever be criminally convicted and serve a federal prison sentence for insider trading. Grmovsek met his partner in crime during their first week of law school in Canada in 1990. Post-graduation, his partner developed a prestigious law career in New York—all the while feeding inside information back to Grmovsek in Canada. Lasting 15 years, over a hundred separate deals, and involving millions of dollars in transactions, theirs is believed to be the most prolonged insider trading scheme ever discovered by authorities on either side of the Canada-US border. Through intimate insights shared by the now-reformed Grmovsek and interviews with leading scholars, former prosecutors and forensic psychologists, Collaredwill give you unparalleled insight into the world of white-collar crime while revealing the grave and often unforeseen consequences that can flow from professional misconduct and ethical breaches.
Followed by an expert panel discussion about insider trading prevention and risk mitigation measures for Lawyers, Chartered Professional Accountants, Chartered Financial Analysts and other investment or business professionals.
Hot Docs Ted Rogers Cinema
DETAILS
Hot Docs Ted Rogers Cinema
(416) 637-3123
506 Bloor St West
Toronto ON M5S 1Y3
Canada
DATE & TIME
-
[ Add to Calendar ]
2018-09-20 18:30:00
2018-09-20 21:00:00
Hot Docs for Continuing Professional Education: Collared
<p>Hot Docs for Professional Continuing Education: This program qualifies as a learning activity for Lawyers (contains 2 hours of Professionalism Content), Chartered Professional Accountants, Chartered Financial Analysts and may also be a qualified learning activity for other professionals. It is recommended that you visit your professional organizations' website to ensure participation in this activity will fulfil your CPD/CPE requirements.</p>
506 Bloor St West
Toronto ON M5S 1Y3
Canada
Bloor St. Culture Corridor
info@perceptible.com
America/Toronto
public