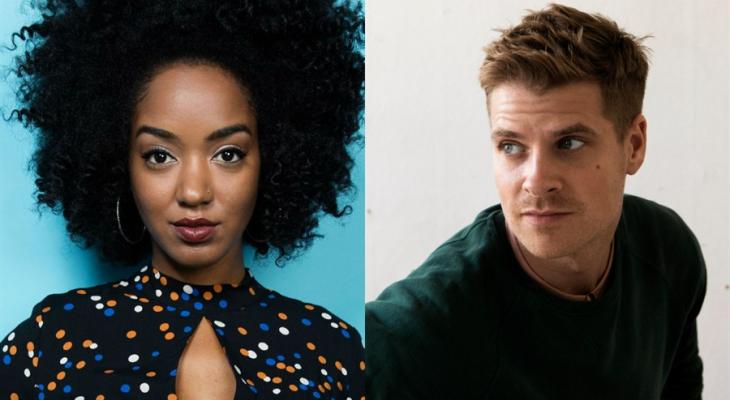 Sep
19
Special Preview - CBC Arts: Exhibitionists + In the Making
Calling all art lovers! Join CBC Arts for an unforgettable evening featuring a free sneak preview of two incredible arts programs, airing this fall on CBC.
Back for a fourth season with host Amanda Parris,CBC Arts: Exhibitionists features provocative artists working in all mediums who are disrupting the status quo whilst celebrating their cultures. Hosted by Sean O'Neill, the new CBC Arts seriesIn the Making invites you to travel the globe alongside some of Canada's most extraordinary creators as they bring new work to life and face moments of opportunity, challenge, and reward.
Preview new episodes and join hosts Amanda Parris and Sean O'Neill for an interactive discussion with artists from In the Making. 
Tickets: FREE (a maximum of two per person)
Hot Docs Ted Rogers Cinema
DETAILS
Hot Docs Ted Rogers Cinema
(416) 637-3123
506 Bloor St West
Toronto ON M5S 1Y3
Canada
DATE & TIME
-
[ Add to Calendar ]
2018-09-19 23:00:00
2018-09-20 00:49:00
Special Preview - CBC Arts: Exhibitionists + In the Making
<p><strong>Calling all art lovers! Join </strong><a href="http://www.cbc.ca/arts"><strong>CBC Arts</strong></a><strong> for an unforgettable evening featuring a free sneak preview of two incredible arts programs, airing this fall on CBC.</strong></p>
506 Bloor St West
Toronto ON M5S 1Y3
Canada
Bloor St. Culture Corridor
info@perceptible.com
America/Toronto
public