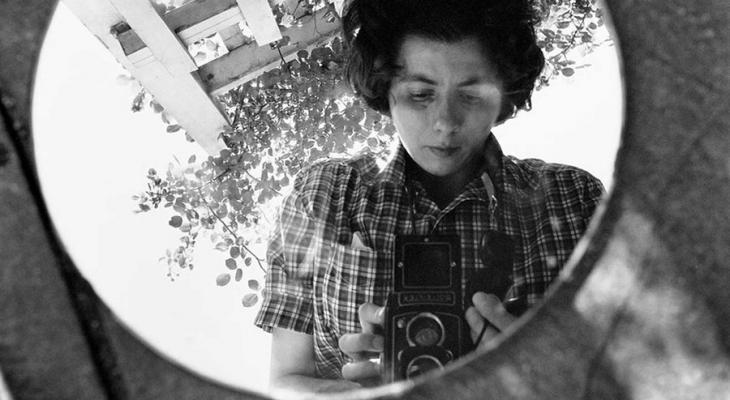 Oct
14
Great Photographers: Finding Vivian Maier
Great Photographers: Become acquainted with some of history's greatest photographers in this screening and discussion series.
This critically-acclaimed mystery-meets-biography shuttles from New York to France to Chicago in search of the late Vivian Maier, a career nanny whose previously unknown cache of 100,000 photographs has earned her a posthumous reputation as one of America's most accomplished street photographers—and also an early master of the selfie. Using a treasure-trove of recently unearthed photos found in a garage sale, Finding Vivian Maier pieces together Maier's life story, enigmatic personality and troubled past in an intriguing study of one of the great undiscovered talents of the 20th century.
Stick around for a Skype Q&A with Pamela Bannos, author of Vivian Maier: A Photographer's Life and After-Life. 
Hot Docs Ted Rogers Cinema
DETAILS
Hot Docs Ted Rogers Cinema
(416) 637-3123
506 Bloor St West
Toronto ON M5S 1Y3
Canada
DATE & TIME
-
[ Add to Calendar ]
2018-10-14 15:00:00
2018-10-14 16:54:00
Great Photographers: Finding Vivian Maier
<p><a href="https://hotdocscinema.ca/c/great-photographers"><strong>Great Photographers</strong></a>: <em>Become acquainted with some of history's greatest photographers in this screening and discussion series.</em></p>
506 Bloor St West
Toronto ON M5S 1Y3
Canada
Bloor St. Culture Corridor
info@perceptible.com
America/Toronto
public
TICKETS