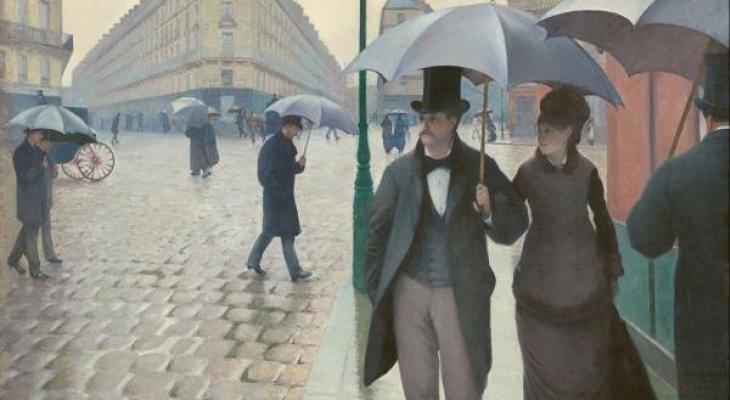 Oct
12
Inventing Modern Paris - Curious Minds
Presenting new material that will delight both newcomers and past attendees of the hit Curious Minds series Learning from Paris, Hot Docs favourite Lisa Pasold examines how scientists, artists, planners, philosophers and performers transformed Paris in the 19th century. We'll brood in gas-lit arcades with moody poet Paul Verlaine. We'll tour the great fashion houses of the period with the Empress Eugenie. And we'll stride through the city of the future with best-selling author Jules Verne. Explore how, in the span of a single century, a medieval city became one of the world's most dynamic metropolises, setting a standard for style and sophistication that continues today.
Led by Lisa Pasold, a Governor General's Award–nominated writer, journalist (The Globe and Mail, Chicago Tribune) and television host of Discovery World's Paris Next Stop.
October 12: Inventing architecture October 19: Inventing science October 26: Inventing fashion November 9: Inventing the body  November 16: Inventing the spectacle November 23: Inventing the image
Please note, there is no class on November 2.
Six-week course: $63 (Members: $54, $42, Free) Single class: $21 (Members: $17, $14, Free)
Sponsored by Hollywood Suite
Hot Docs Ted Rogers Cinema
DETAILS
Hot Docs Ted Rogers Cinema
(416) 637-3123
506 Bloor St West
Toronto ON M5S 1Y3
Canada
DATE & TIME
-
[ Add to Calendar ]
2018-10-12 10:00:00
2018-11-23 10:00:00
Inventing Modern Paris - Curious Minds
<p>Presenting new material that will delight both newcomers and past attendees of the hit Curious Minds series Learning from Paris, Hot Docs favourite Lisa Pasold examines how scientists, artists, planners, philosophers and performers transformed Paris in the 19th century. We'll brood in gas-lit arcades with moody poet Paul Verlaine. We'll tour the great fashion houses of the period with the Empress Eugenie. And we'll stride through the city of the future with best-selling author Jules Verne.</p>
506 Bloor St West
Toronto ON M5S 1Y3
Canada
Bloor St. Culture Corridor
info@perceptible.com
America/Toronto
public