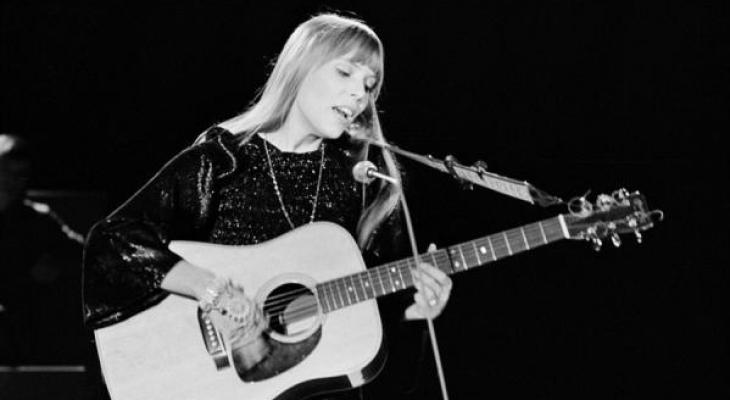 Oct
15
Joni Mitchell: Words and Music - Curious Minds
With a body of work that is original, incisively personal, technically polished, and conceptually deep, Joni Mitchell is one of Canada's greatest musical artists and one of the most influential singer-songwriters of the last fifty years. Hot Docs favourite Dr. Mike Daley tells Mitchell's story in detail, exploring her Alberta and Saskatchewan upbringing, her early years in Toronto's burgeoning folk scene, her musical partnerships, and the romantic affairs and marriages that inspired some of her unforgettable compositions. He'll examine the fascinating life and career of a Canadian icon.
Led by Dr. Mike Daley (Leonard Cohen: Words and Music, The Beatles and their World, Bob Dylan: Words and Music), a music historian and professional musician who has taught at Guelph, McMaster, Waterloo and York Universities.
October 15: Early years in Canada October 22: Joni's breakthrough October 29: Rock stardom November 12: Jazz explorations November 19: Navigating the changing pop landscape November 26: Final works and legacy projects
Please note, there is no class on November 5.
Six-week course: $63 (Members: $54, $42, Free) Single class: $21 (Members: $17, $14, Free)
Sponsored by Hollywood Suite
Hot Docs Ted Rogers Cinema
DETAILS
Hot Docs Ted Rogers Cinema
(416) 637-3123
506 Bloor St West
Toronto ON M5S 1Y3
Canada
DATE & TIME
-
[ Add to Calendar ]
2018-10-15 10:00:00
2018-11-26 10:00:00
Joni Mitchell: Words and Music - Curious Minds
<p>With a body of work that is original, incisively personal, technically polished, and conceptually deep, Joni Mitchell is one of Canada's greatest musical artists and one of the most influential singer-songwriters of the last fifty years. Hot Docs favourite Dr. Mike Daley tells Mitchell's story in detail, exploring her Alberta and Saskatchewan upbringing, her early years in Toronto's burgeoning folk scene, her musical partnerships, and the romantic affairs and marriages that inspired some of her unforgettable compositions. He'll examine the fascinating life and career of a Canadian icon.</p>
506 Bloor St West
Toronto ON M5S 1Y3
Canada
Bloor St. Culture Corridor
info@perceptible.com
America/Toronto
public