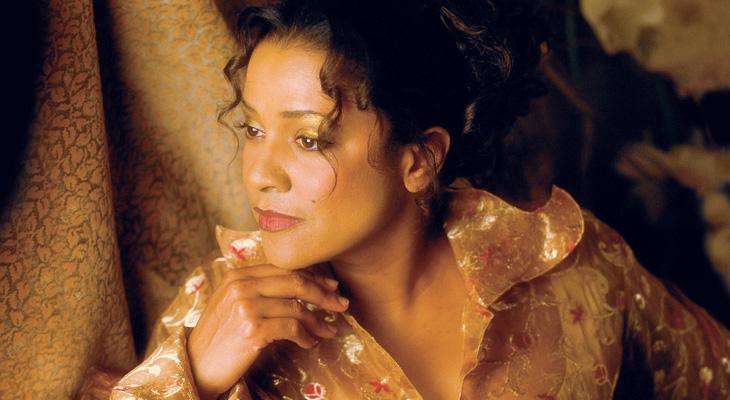 Oct
02
Koerner Hall 10th Anniversary GALA: Kathleen Battle
Join us for an extra special gala evening! Kathleen Battle's soaring voice is "without qualification, one of the very few most beautiful in the world." (The Washington Post) In her Koerner Hall debut, she will perform classical songs and arias, selections from Porgy and Bess, and spirituals.
Proceeds from the evening support Resounding! The Campaign for The Royal Conservatory.
For gala dinner packages please call 416.408.2824 x447.
Concert-only tickets are available through the Weston Family Box Office at 416.408.0208.
DETAILS
(416) 408-0208
273 Bloor Street West
TELUS Centre for Performance and Learning
Toronto ON M5S 1W2
Canada
DATE & TIME
-
[ Add to Calendar ]
2018-10-03 00:00:00
2018-10-03 03:00:00
Koerner Hall 10th Anniversary GALA: Kathleen Battle
<p>Join us for an extra special gala evening! Kathleen Battle's soaring voice is "without qualification, one of the very few most beautiful in the world." <em>(The Washington Post</em>) In her Koerner Hall debut, she will perform classical songs and arias, selections from <em>Porgy and Bess</em>, and spirituals.</p> <p> </p> <p>Proceeds from the evening support <em>Resounding! The Campaign for The Royal Conservatory</em>.</p> <p><em>For gala dinner packages please call 416.408.2824 x447. </em></p>
273 Bloor Street West
TELUS Centre for Performance and Learning
Toronto ON M5S 1W2
Canada
Bloor St. Culture Corridor
info@perceptible.com
America/Toronto
public
TICKETS