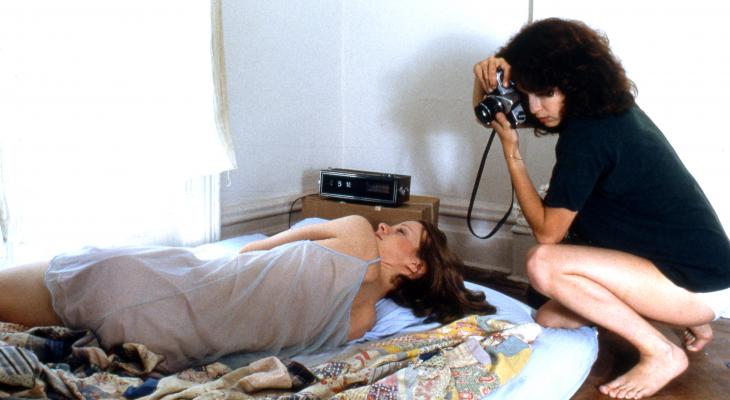 Oct
14
Toronto Jewish Film Society presents Girlfriends
USA, 1978, Claudia Weill, director, 86 minutes
Before Girls, before Sex and the City, there was Girlfriends. As the TJFS celebrates its 40th year, we look back at this sharp 1978 comedy about female friendship, helmed by thirtysomething's Melanie Mayron, with her eccentric break-out performance. Featuring Bob Balaban, Christopher Guest and Eli Wallach. 
Guest speaker: Cultural Commentator and Contributing Books Editor at NOW Magazine, Susan G. Cole
Al Green Theatre in the Miles Nadal JCC, 750 Spadina Ave. BOX OFFICE INFORMATION: The box office is open on site at 6:30 pm for the 7:30 pm screening. Advance Tickets are available online on Eventbrite. $15 General Admission $10 Young Adults (age 18-35) More info: esthera@mnjcc.org 416 924 6211 x606
---
Stanley Kubrick quote (in 1980) on Girlfriends:
"I think one of the most interesting Hollywood films, well not Hollywood -- American films -- that I've seen in a long time is Claudia Weill's Girlfriends. That film, I thought, was one of the very rare American films that I would compare with the serious, intelligent, sensitive writing and filmmaking that you find in the best directors in Europe. It wasn't a success, I don't know why; it should have been. Certainly I thought it was a wonderful film. It seemed to make no compromise to the inner truth of the story, you know, the theme and everything else.    The great problem is that the films cost so much now; in America it's almost impossible to make a good film -- which means you have to spend a certain amount of time on it, and have good technicians and good actors -- that aren't very, very expensive. This film that Claudia Weill did, I think she did on an amateur basis; she shot it for about a year, two or three days a week. Of course she had a great advantage, because she had all the time she needed to think about it, to see what she had done. I thought she made the film extremely well.
Miles Nadal Jewish Community Centre
DETAILS
Miles Nadal Jewish Community Centre
(416) 924-6211
750 Spadina Ave
Toronto ON M5S 2J2
Canada
DATE & TIME
-
[ Add to Calendar ]
2018-10-14 23:30:00
2018-10-15 02:30:00
Toronto Jewish Film Society presents Girlfriends
<p>USA, 1978, Claudia Weill, director, 86 minutes</p> <p>Before <em>Girls</em>, before <em>Sex and the City</em>, there was <em>Girlfriends</em>. As the TJFS celebrates its 40th year, we look back at this sharp 1978 comedy about female friendship, helmed by <em>thirtysomething</em>'s Melanie Mayron, with her eccentric break-out performance. Featuring Bob Balaban, Christopher Guest and Eli Wallach. </p> <p>Guest speaker: Cultural Commentator and Contributing Books Editor at NOW Magazine, <strong>Susan G. Cole</strong></p>
750 Spadina Ave
Toronto ON M5S 2J2
Canada
Bloor St. Culture Corridor
info@perceptible.com
America/Toronto
public