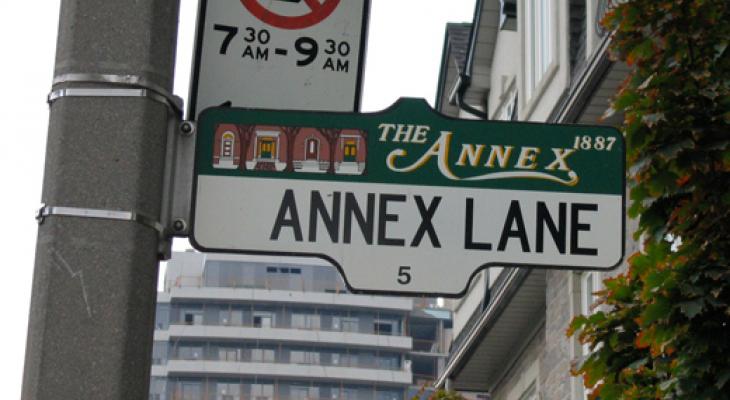 Nov
15
The Annex: Toronto's First Suburb
The Annex began as a subdivision outside of Toronto's boundaries. The neighbourhood has fought to preserve its character, and its varied architecture now accommodates families, single professionals, and students from the nearby University of Toronto. In this illustrated historical lecture, we will explore The Annex story through its streets and buildings.
With architectural historian Marta O'Brien
Fee: $5 (includes refreshments)
Tickets will be available for in-person sales on the morning of each Thursday program, on a first-come, first-served basis. A percentage of tickets are available for advance online registration for weekly Thursday afternoon programs.
Miles Nadal Jewish Community Centre
DETAILS
Miles Nadal Jewish Community Centre
(416) 924-6211
750 Spadina Ave
Toronto ON M5S 2J2
Canada
DATE & TIME
-
[ Add to Calendar ]
2018-11-15 18:30:00
2018-11-15 20:00:00
The Annex: Toronto's First Suburb
<p>The Annex began as a subdivision outside of Toronto's boundaries. The neighbourhood has fought to preserve its character, and its varied architecture now accommodates families, single professionals, and students from the nearby University of Toronto. In this illustrated historical lecture, we will explore The Annex story through its streets and buildings.</p> <p>With architectural historian <strong>Marta O'Brien</strong></p> <p><strong>Fee: $5 (includes refreshments)</strong></p>
750 Spadina Ave
Toronto ON M5S 2J2
Canada
Bloor St. Culture Corridor
info@perceptible.com
America/Toronto
public
TICKETS