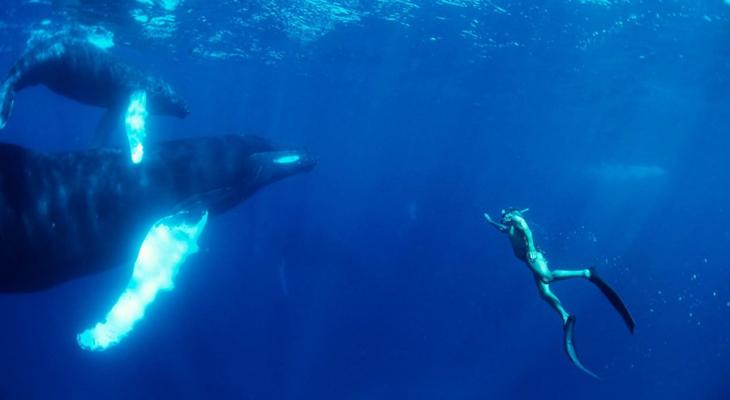 Nov
09
Dolphin Man
Journey from the Mediterranean to Japan, from India to the Bahamas, to uncover the story of free-diving legend Jacques Mayol, who, on top of breaking records in no-limits dives, worked to understand the deeper affinity between human beings and the sea. Narrated by actor Jean-Marc Barr, who played Mayol in Luc Besson's 1980s French cult hit, The Big Blue, this documentary weaves together stunning underwater images and archival footage to tell the story of how "dolphin man" revolutionized his sport and brought a new consciousness to our relationship with the sea and our inner selves.
In French, Greek, Japanese, Italian and English with English subtitles
Stick around for a Q&A with Producer Ed Barreveld following the screening.
Hot Docs Ted Rogers Cinema
DETAILS
Hot Docs Ted Rogers Cinema
(416) 637-3123
506 Bloor St West
Toronto ON M5S 1Y3
Canada
DATE & TIME
-
[ Add to Calendar ]
2018-11-10 01:45:00
2018-11-10 03:03:00
Dolphin Man
<p>Journey from the Mediterranean to Japan, from India to the Bahamas, to uncover the story of free-diving legend Jacques Mayol, who, on top of breaking records in no-limits dives, worked to understand the deeper affinity between human beings and the sea.</p>
506 Bloor St West
Toronto ON M5S 1Y3
Canada
Bloor St. Culture Corridor
info@perceptible.com
America/Toronto
public
TICKETS