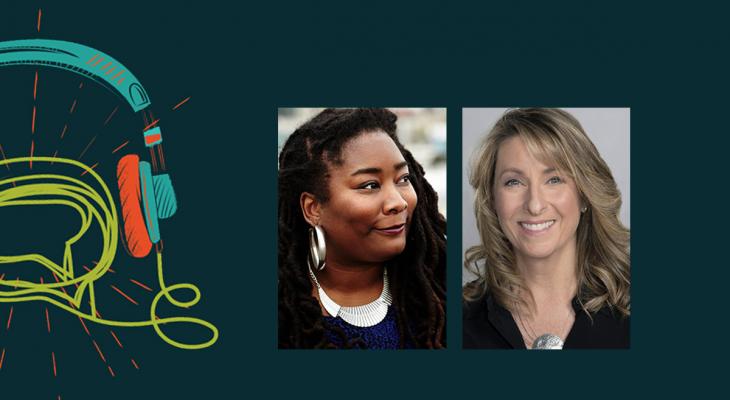 Nov
01
Hot Docs Podcast Festival // Panel: NPR & CBC Original Podcasts
Explore the creative and commercial decisions that have produced award-winning original podcasts like NPR's Invisibilia, The Hidden Brain and NPR's Code Switch, and the CBC's Someone Knows Something, Uncover: Escaping NXIVM and Personal Best. Hear two of North America's top podcast executives describe what it takes to build high-profile shows for a national audience, and the kinds of stories and skill sets they are looking for from the next generation of talented podcasters.
Panelists:
• N'Jeri Eaton, Senior Manager of Programming Acquisitions at National Public Radio
• Leslie Merklinger, Senior Director of Audio Innovation, CBC
Moderated by Nicholas Quah, Podcast Critic for New York Magazine and editor of Hot Pod, the trade newsletter for the podcast industry.
Creators Forum: Featuring panels, roundtables and more, the Podcast Festival's newly expanded industry conference invites podcast makers and enthusiasts to deepen their skills and learn from leading audio producers from around the world. https://bit.ly/2Qi5q7Y
Presented in partnership with CBC Podcasts
Hot Docs Ted Rogers Cinema
DETAILS
Hot Docs Ted Rogers Cinema
(416) 637-3123
506 Bloor St West
Toronto ON M5S 1Y3
Canada
DATE & TIME
-
[ Add to Calendar ]
2018-11-01 14:30:00
2018-11-01 15:30:00
Hot Docs Podcast Festival // Panel: NPR & CBC Original Podcasts
<p>Explore the creative and commercial decisions that have produced award-winning original podcasts like NPR's Invisibilia, The Hidden Brain and NPR's Code Switch, and the CBC's Someone Knows Something, Uncover: Escaping NXIVM and Personal Best. Hear two of North America's top podcast executives describe what it takes to build high-profile shows for a national audience, and the kinds of stories and skill sets they are looking for from the next generation of talented podcasters.</p> <p>Panelists:</p> <p>• N'Jeri Eaton, Senior Manager of Programming Acquisitions at National Public Radio</p>
506 Bloor St West
Toronto ON M5S 1Y3
Canada
Bloor St. Culture Corridor
info@perceptible.com
America/Toronto
public
TICKETS