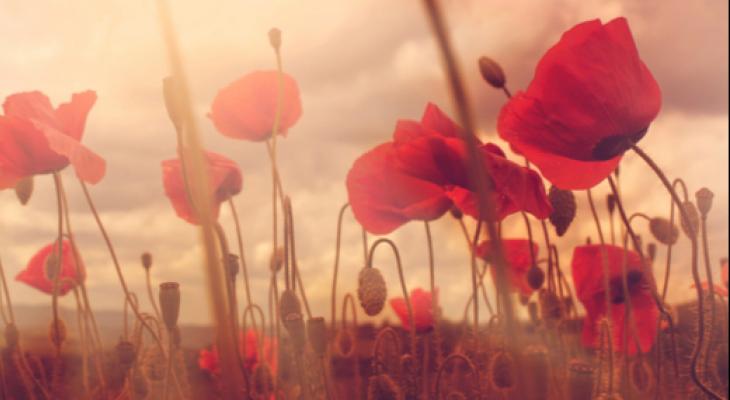 Nov
11
Remembrance Day Commemoration and Poetry Writing Workshop
We invite you to reflect on what it means to commemorate Remembrance Day with our community. This multi-disciplinary observance will include a morning commemoration and traditional minute of silence, poetry readings, musical performances by our Suzuki students and Daytime Choir, an art installation, and a poetry writing workshop.  
SCHEDULE:
11:00 – 11:30 am         Remembrance Day Ceremony, including musical performance by Suzuki students
3:00 – 4:30 pm             Poetry Writing Workshop
4:30 – 5:00 pm             Poetry readings and musical performance by members of the Daytime Choir
REMEMBRANCE DAY POETRY WRITING WORKSHOP 
Facilitated by David Silverberg, founder of Toronto Poetry Slam
Channel your inner poet at our writing workshop held in commemoration of Remembrance Day. Explore evocative themes of war, peace, terrorism, sacrifice and violence in our communities, learn how to express difficult emotions, and surface stories and ideas you never knew you had in you. 
3:00 - 4:30 PM
Free - please register in advance
info: lisar@mnjcc.org
Miles Nadal Jewish Community Centre
DETAILS
Miles Nadal Jewish Community Centre
(416) 924-6211
750 Spadina Ave
Toronto ON M5S 2J2
Canada
DATE & TIME
-
[ Add to Calendar ]
2018-11-11 16:00:00
2018-11-11 22:00:00
Remembrance Day Commemoration and Poetry Writing Workshop
<p>We invite you to reflect on what it means to commemorate Remembrance Day with our community. This multi-disciplinary observance will include a morning commemoration and traditional minute of silence, poetry readings, musical performances by our Suzuki students and Daytime Choir, an art installation, and a poetry writing workshop.  </p> <p>SCHEDULE:</p> <p>11:00 – 11:30 am         Remembrance Day Ceremony, including musical performance by Suzuki students</p> <p>3:00 – 4:30 pm             Poetry Writing Workshop</p>
750 Spadina Ave
Toronto ON M5S 2J2
Canada
Bloor St. Culture Corridor
info@perceptible.com
America/Toronto
public
TICKETS