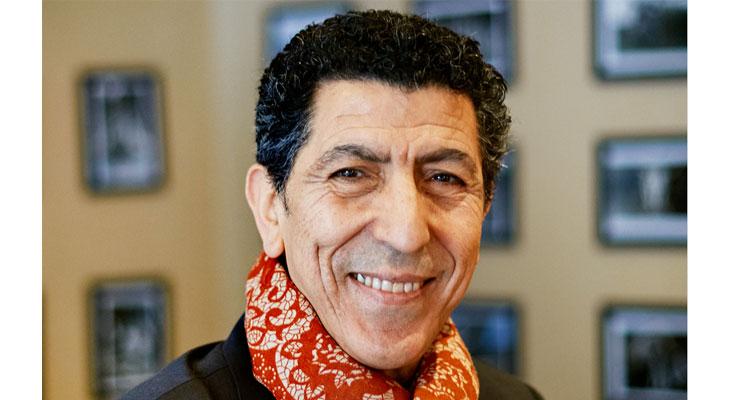 Nov
05
War reporter: player or witness? - Talk with Slimane Zeghidour (in French)
War reporter: player or witness?
Modern conflicts are characterized by the involvement of civilians as direct victims or as militiamen or paramilitary. There are no longer clear battlefronts in those modern conflicts. If war reporters used to be treated decently by all the main players who thought they could rally them behind their cause, they have now become privileged targets for terrorists or gangs who use them to punish their government or extort a ransom in exchange of their liberation. 
Slimane Zeghidour is a writer and journalist. Born in Kabylie in 1953, he grew up in Erraguene, a regroupment camp, and learned to read and write with young French people. He moved to Paris in 1974 and began as an illustrator for Libération and Pilote before embarking on a career as a writer and reporter (Le Monde, Le Nouvel Observateur, Géo, Télérama, El País, La Vie). He is the chief editor at TV5 Monde. He is the author of La Vie quotidienne à La Mecque (Hachette, 1989) which received the Clio Prize for History, Le Voile et la bannière (Hachette, 1990), L'Algérie en couleurs with Tramor Quemeneur (Les Arènes, 2011).
Alliance Française de Toronto
DETAILS
Alliance Française de Toronto
(416) 922-2014
24 Spadina Road
Toronto ON M5R 2S7
Canada
DATE & TIME
-
[ Add to Calendar ]
2018-11-06 00:00:00
2018-11-06 01:30:00
War reporter: player or witness? - Talk with Slimane Zeghidour (in French)
<blockquote> <p dir="ltr"><em>War reporter: player or witness?</em></p> </blockquote> <p><strong>Modern conflicts are characterized by the involvement of civilians as direct victims or as militiamen or paramilitary. There are no longer clear battlefronts in those modern conflicts. If war reporters used to be treated decently by all the main players who thought they could rally them behind their cause, they have now become privileged targets for terrorists or gangs who use them to punish their government or extort a ransom in exchange of their liberation. </strong></p>
24 Spadina Road
Toronto ON M5R 2S7
Canada
Bloor St. Culture Corridor
info@perceptible.com
America/Toronto
public