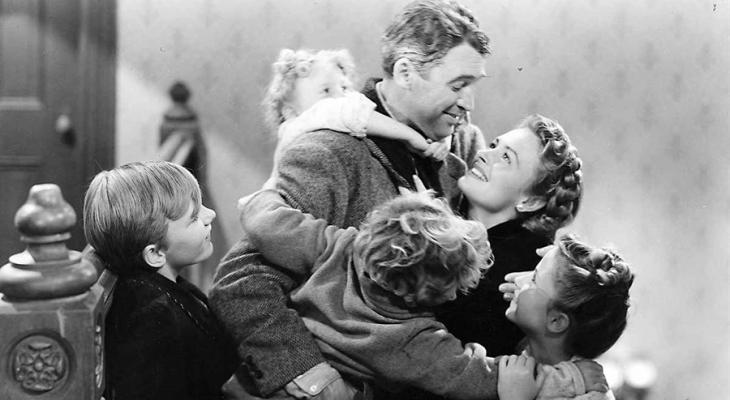 Dec
22
Hot Docs for the Holidays: It's a Wonderful Life // Free
Hot Docs for the Holidays: Ring in the season with our month-long program of free holiday classics and special events.
An masterpiece of American cinema, Frank Capra's beloved tale of a family man learning to look at his life in a whole new light on Christmas Eve—thanks to the help of an angel trying to earn his wings—remains no less enchanting today than when it was first released. This holiday season, forget the cable version and rediscover this Jimmy Stewart classic on our big screen, just as it was meant to be seen.
Tickets: FREE (Maximum of two per person)
Members: Tickets can be obtained at the cinema box office or online. Tickets for non-members available for pick up at the box office only. A limited number of same day tickets will be available.
We will be accepting donations to The Stop Community Food Centre (dried beans, rice or monetary donation).
Hot Docs Ted Rogers Cinema
DETAILS
Hot Docs Ted Rogers Cinema
(416) 637-3123
506 Bloor St West
Toronto ON M5S 1Y3
Canada
DATE & TIME
-
[ Add to Calendar ]
2018-12-22 15:30:00
2018-12-22 17:40:00
Hot Docs for the Holidays: It's a Wonderful Life // Free
<p>Hot Docs for the Holidays: Ring in the season with our month-long program of free holiday classics and special events.</p> <p> An masterpiece of American cinema, Frank Capra's beloved tale of a family man learning to look at his life in a whole new light on Christmas Eve—thanks to the help of an angel trying to earn his wings—remains no less enchanting today than when it was first released. This holiday season, forget the cable version and rediscover this Jimmy Stewart classic on our big screen, just as it was meant to be seen.</p> <p> Tickets: FREE (Maximum of two per person)</p>
506 Bloor St West
Toronto ON M5S 1Y3
Canada
Bloor St. Culture Corridor
info@perceptible.com
America/Toronto
public