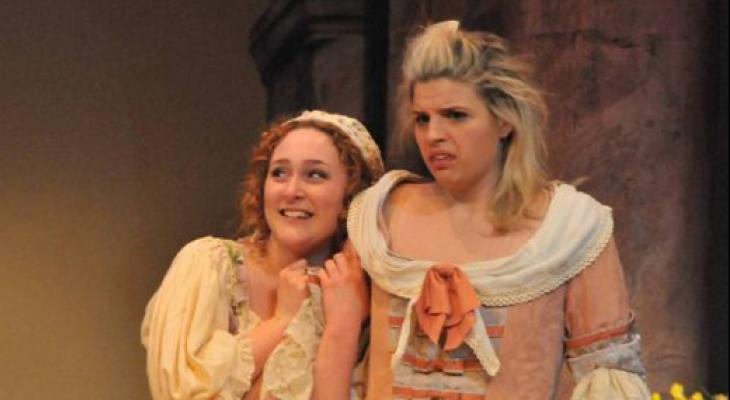 Dec
06
The Marriage of Figaro
DECEMBER 6, 2018 
7:30 PM
DECEMBER 7, 2018 
7:30 PM
DECEMBER 9, 2018 
2:00 PM
The Toronto City Opera, in its 52nd season, presents the Mozart's comic opera Le Nozze di Figaro (The Marriage of Figaro), sung in Italian with English surtitles. The cast is selected from a group of young, award-winning emerging artists accompanied by TCO's unique community chorus. Mozart's commedia per musica is about the tyranny of social inequality. It is an opera that transcends the light-hearted innocence of opera buffa, and reflects the ageless themes of vengeance and forgiveness, freedom and wisdom, and love conquering lust.
Tickets:
Adult: $40 + $2.39 service fee
Student: $30 + $2.04 service fee
To purchase tickets, please click here or call 1-800-838-3006. 
DETAILS
DATE & TIME
-
[ Add to Calendar ]
2018-12-07 00:30:00
2018-12-09 22:00:00
The Marriage of Figaro
<h5>DECEMBER 6, 2018 </h5> <h6>7:30 PM</h6> <h5>DECEMBER 7, 2018 </h5> <h6>7:30 PM</h6> <h5>DECEMBER 9, 2018 </h5> <h6>2:00 PM</h6> <p>The Toronto City Opera, in its 52nd season, presents the Mozart's comic opera Le Nozze di Figaro (The Marriage of Figaro), sung in Italian with English surtitles. The cast is selected from a group of young, award-winning emerging artists accompanied by TCO's unique community chorus. Mozart's commedia per musica is about the tyranny of social inequality.</p>
Bloor St. Culture Corridor
info@perceptible.com
America/Toronto
public
TICKETS