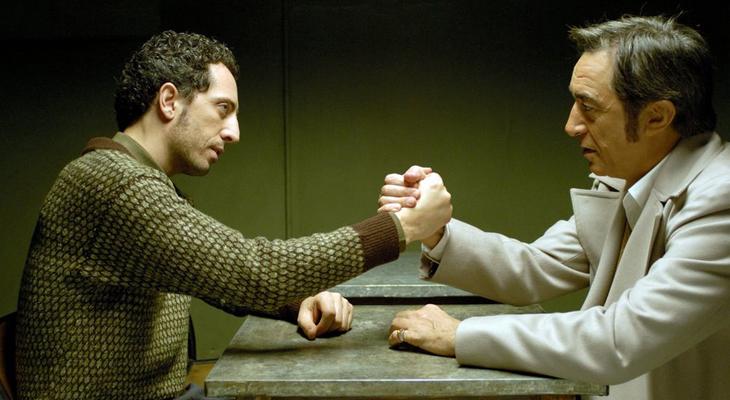 Dec
16
Toronto Jewish Film Society: Father's Footsteps
A CO-PRESENTATION WITH ALLIANCE FRANÇAISE TORONTO
(France/Israel, 2007, Marco Carmel, director, 95 minutes) It's 1973 and the members of the newly-arrived Maimon family try to make their way in multi-ethnic Paris. Crime drama meets coming-of-age story in this beautiful film told from the perspective of 11-year-old Michel (Jules-Angelo Bigarnet). Guest Speaker: Alliance Française Principal & Marketing Director, Christophe Plantiveau.
TJFS BOX OFFICE INFORMATION: Box office is open on site at 3:30 pm for the 4:00 pm screening for Rush ticket sales only. Box office is open on site at 6:30 pm for the 7:30 pm screening. Advance Tickets are available online for the 7:30 pm screening only – no phone or in person sales. Buy advance 7:30 pm tickets on Eventbrite There are no online or other advance tickets available for the 4:00 pm screenings.
Day-of single tickets for each screening are subject to availability and are processed on a rush-only basis.
All single ticket door sales are CASH only. All ticket sales are final; no refunds or exchanges on in person or online advanced sales.
$15 General Admission $10 Young Adults (age 18-35) Box Office opens 30 minutes before the screening start time. All single tickets at the door are cash sale only and subject to availability. info: esthera@mnjcc.org
Miles Nadal Jewish Community Centre
DETAILS
Miles Nadal Jewish Community Centre
(416) 924-6211
750 Spadina Ave
Toronto ON M5S 2J2
Canada
DATE & TIME
-
[ Add to Calendar ]
2018-12-16 21:00:00
2018-12-17 03:00:00
Toronto Jewish Film Society: Father's Footsteps
<h5>A CO-PRESENTATION WITH ALLIANCE FRANÇAISE TORONTO</h5> <p>(France/Israel, 2007, Marco Carmel, director, 95 minutes) It's 1973 and the members of the newly-arrived Maimon family try to make their way in multi-ethnic Paris. Crime drama meets coming-of-age story in this beautiful film told from the perspective of 11-year-old Michel (Jules-Angelo Bigarnet). Guest Speaker: Alliance Française Principal &amp; Marketing Director, <strong>Christophe Plantiveau</strong>.</p>
750 Spadina Ave
Toronto ON M5S 2J2
Canada
Bloor St. Culture Corridor
info@perceptible.com
America/Toronto
public