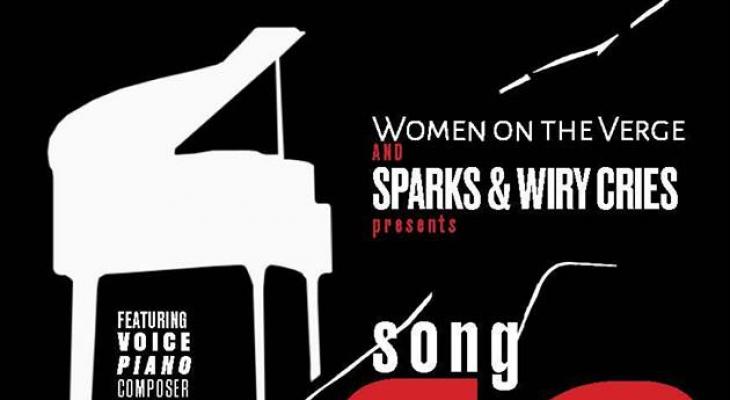 Jan
16
Sparks & Wiry Cries songSLAM
songSLAM is a unique opportunity for emerging classical music composer/performer teams to premiere new art songs and compete for cash prizes. For the first time in Canada, teams will present a new song for voice and piano in any language for the voting audience, who - in poetry slam tradition - will vote for their favourites. 
Visit the Women on the Verge website for more info. 
Made possible in part by a generous gift from Catherine Ukas.
Presented by Women on the Verge in partnership with the U of T Voice area and the New Music Festival.
Join us for cocktails 30 minutes before the event commences in the Walter Hall lobby. 
University of Toronto Faculty of Music
DETAILS
University of Toronto Faculty of Music
(416) 978-3750
80 Queen's Park
Edward Johnson Building
Toronto ON M5S 2C5
Canada
DATE & TIME
-
[ Add to Calendar ]
2019-01-17 00:00:00
2019-01-17 02:00:00
Sparks & Wiry Cries songSLAM
<p><em>song</em>SLAM is a unique opportunity for emerging classical music composer/performer teams to premiere new art songs and compete for cash prizes. For the first time in Canada, teams will present a new song for voice and piano in any language for the voting audience, who - in poetry slam tradition - will vote for their favourites. </p> <p>Visit the <a href="https://www.womenontheverge.ca/sparks-and-wiry-cries-songslam/">Women on the Verge website</a> for more info. </p> <p><em>Made possible in part by a generous gift from Catherine Ukas.</em></p>
80 Queen's Park
Edward Johnson Building
Toronto ON M5S 2C5
Canada
Bloor St. Culture Corridor
info@perceptible.com
America/Toronto
public