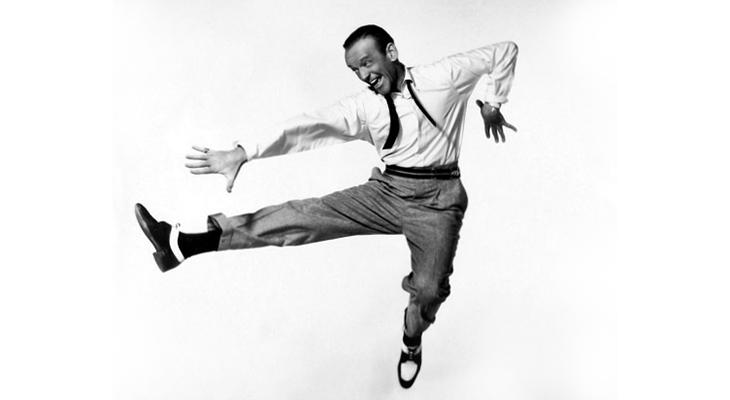 Jan
14
That's Entertainment! The Evolution of the Hollywood Musical
In this course, we will examine the roots, evolution and present status of the classic Hollywood musical, considering questions of aesthetics, social commentary, race and ethnicity, and changing musical forms. Films studied will include The Jazz Singer, Singin' in the Rain, Cabaret and La La Land, influential directors such as Busby Berkeley and Vincente Minnelli, and major stars including Fred Astaire and Ginger Rogers, Bill Robinson, Judy Garland and Gene Kelly.
With film critic Adam Nayman.
Series: $50; Drop-in: $12  $6 drop-in for Toronto Jewish Film Society subscribers with valid (TJFS) ID
Adam Nayman has an MA in Cinema Studies from the University of Toronto and writes about film regularly for The Globe and Mail and The Grid. He is a contributing editor for Cinema Scope and POV. He reviews regularly for Sight and Sound, Little While Lies and Reverse Shot, and been published in The Walrus, The Village Voice, Elle Canada, Film Comment and Cineaste.  Adam has programmed films (and hosted) for TIFF's Reel Talk series and The Toronto Jewish Film Society. He lectures on film at the University of Toronto, Ryerson University and has hosted talks on directors and genres for the Miles Nadal Jewish Community Centre. His first book, a critical study of Paul Verhoeven's Showgirls, was published in 2014. Adam has been a member of the Toronto Film Critics Association since 2002.
Miles Nadal Jewish Community Centre
DETAILS
Miles Nadal Jewish Community Centre
(416) 924-6211
750 Spadina Ave
Toronto ON M5S 2J2
Canada
DATE & TIME
-
[ Add to Calendar ]
2019-01-14 18:30:00
2019-02-11 20:30:00
That's Entertainment! The Evolution of the Hollywood Musical
<p>In this course, we will examine the roots, evolution and present status of the classic Hollywood musical, considering questions of aesthetics, social commentary, race and ethnicity, and changing musical forms. Films studied will include <em>The Jazz Singer, Singin' in the Rain, Cabaret</em> and <em>La La Land</em>, influential directors such as Busby Berkeley and Vincente Minnelli, and major stars including Fred Astaire and Ginger Rogers, Bill Robinson, Judy Garland and Gene Kelly.</p> <p>With film critic <strong>Adam Nayman.</strong></p>
750 Spadina Ave
Toronto ON M5S 2J2
Canada
Bloor St. Culture Corridor
info@perceptible.com
America/Toronto
public
TICKETS