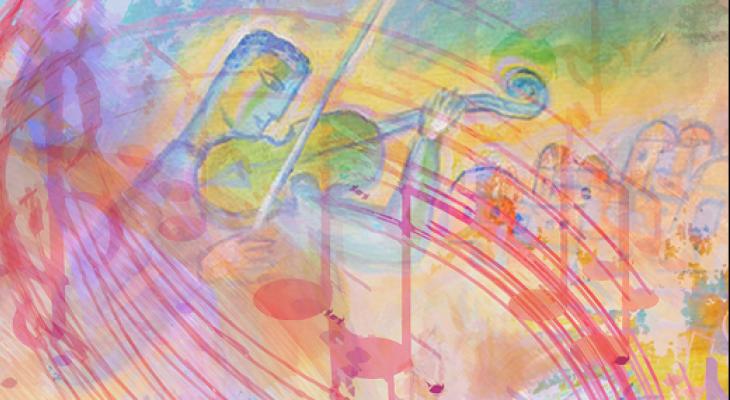 Feb
22
Celebrating Shabbat in Song
We invite you to celebrate Shabbat with us at our monthly Friday afternoon program. Enjoy a Jewish-themed concert featuring renowned cantors, rabbis and popular musicians, as well as a participatory Shabbat ceremony, challah and traditional treats. Presented in partnership with the Bernard Betel Centre and Healthy at Home.
To register, please call (416) 924-6211 x0 or register online.
Rabbi Miriam Margles has been the rabbi at the Danforth Jewish Circle since 2010.  As a prominent and soulful advocate for progressive Judaism, she engages our community and the world with wisdom, creativity, and warmth. As an artist, educator, and activist, Rabbi Miriam's leadership extends beyond the DJC. A graduate of the Reconstructionist Rabbinical College, an alumnus of the Wexner Graduate Fellowship, and a Jerusalem Fellow at the Mandel Leadership Institute, she teaches in a range of contexts in Canada and the United States.  Integrating dynamic Jewish learning, heart-opening spiritual practice, community building, and creative exploration in movement, voice, and writing, she facilitates workshops with various populations, including hospital patients, prison inmates, groups of Jews and Palestinians, and adults and young people of all ages.  Her original compositions of Jewish music for prayer are sung by communities throughout North American, Israel, and Europe.
Miles Nadal Jewish Community Centre
DETAILS
Miles Nadal Jewish Community Centre
(416) 924-6211
750 Spadina Ave
Toronto ON M5S 2J2
Canada
DATE & TIME
-
[ Add to Calendar ]
2019-02-22 17:30:00
2019-02-22 19:30:00
Celebrating Shabbat in Song
<p>We invite you to celebrate Shabbat with us at our monthly Friday afternoon program. Enjoy a Jewish-themed concert featuring renowned cantors, rabbis and popular musicians, as well as a participatory Shabbat ceremony, challah and traditional treats. Presented in partnership with the Bernard Betel Centre and Healthy at Home.</p> <p><strong>To register, please call (416) 924-6211 x0 or register online.</strong></p>
750 Spadina Ave
Toronto ON M5S 2J2
Canada
Bloor St. Culture Corridor
info@perceptible.com
America/Toronto
public