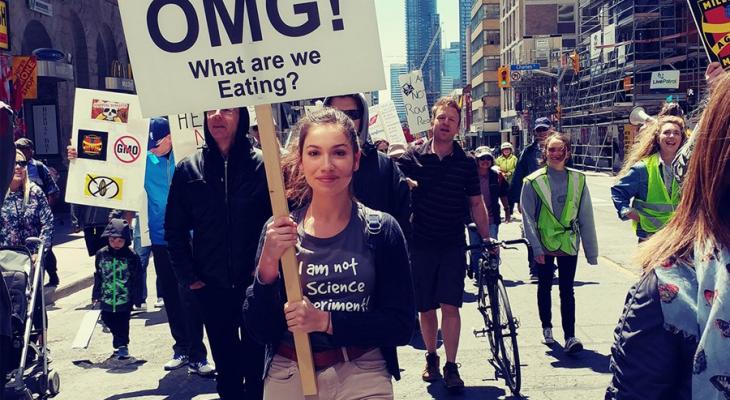 Feb
18
Family Day: Sparking Change - The Next Generation of Youth Activists
If the past year has proven anything, it is that if we are going to make our world a better place, young people are almost certainly going to lead the charge. Join us for a lively discussion with some of Toronto's most inspiring young activists—all working to be the change they want to see.
Featuring:
Indygo Arscott - At just sixteen, Indygo Arscott started the We The Students Do Not Consent movement and is the face behind Decolonize Canadian Schools.
Rayne Fisher-Quann - Named a Women of the Year by Chatelaine Magazine, Rayne Fisher-Quann is a student activist and the executive director of March for Our Education, an organization dedicated to fighting for sex education, truth and reconciliation, and the voice of Ontario's youth.
Arezoo Najibzadeh - As the Executive Director of the Young Women's Leadership Network, this fierce young leader is dedicated to fostering young women's civic and political leadership.
Rachel Parent - Through her organization, Kids Right To Know, this nineteen-year-old is changing the way our country looks at genetically modified food.
*****************************************************************************
How to Change the World: Family Day at Hot Docs: On February 18, bring the whole family to get engaged and inspired with a day of films and free special events featuring young people doing incredible things.
Tickets: FREE (Maximum of four per person)
Hot Docs Ted Rogers Cinema
DETAILS
Hot Docs Ted Rogers Cinema
(416) 637-3123
506 Bloor St West
Toronto ON M5S 1Y3
Canada
DATE & TIME
-
[ Add to Calendar ]
2019-02-18 21:30:00
2019-02-18 22:45:00
Family Day: Sparking Change - The Next Generation of Youth Activists
<p>If the past year has proven anything, it is that if we are going to make our world a better place, young people are almost certainly going to lead the charge. Join us for a lively discussion with some of Toronto's most inspiring young activists—all working to be the change they want to see.</p> <p>Featuring:</p> <p>Indygo Arscott - At just sixteen, Indygo Arscott started the We The Students Do Not Consent movement and is the face behind Decolonize Canadian Schools.</p>
506 Bloor St West
Toronto ON M5S 1Y3
Canada
Bloor St. Culture Corridor
info@perceptible.com
America/Toronto
public