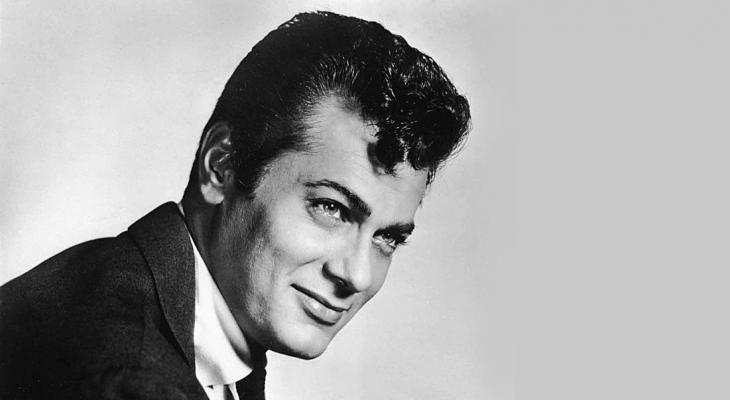 Feb
28
Tony Curtis: Hollywood's Jewish Heartthrob
With film critic Shlomo Schwartzberg Legendary Jewish actor Tony Curtis - one of Hollywood's last matinee idols - was one of the most versatile leading men of the 1950s and 1960s. He brought tremendous charisma to both comic and dramatic films, including Sweet Smell of Success, The Defiant Ones, Some Like It Hot and Spartacus.  
Fee: $5 (includes refreshments)
Tickets will be available for in-person sales on the morning of each Thursday program, on a first-come, first-served basis. A percentage of tickets are available for advance online registration for weekly Thursday afternoon programs.
Shlomo Schwartzberg is a Toronto based critic, teacher and programmer. Shlomo was Director of Programming for the Toronto Jewish Film Festival from 1996-2004 and Chair of the Toronto Jewish Film Society from 2008-2011. He has written for a number of publications, including The New York Times, The Jerusalem Report magazine, The South China Morning Post, The Toronto Star, The Globe and Mail and the Canadian Jewish News. He was also the Canadian correspondent for Box Office magazine and Screen International. In January 2010, Shlomo co-founded Critics at Large, a noted online daily publication which covers the cultural arts.
Currently, Shlomo lectures on cinema and television at Ryerson University, The Prosserman JCC, as well as at various venues around the city and in cities like London, Ontario. At the Miles Nadal Jewish Community Centre, Shlomo has given the popular lecture series "Jewish Film Stars Who Influenced American Cinema", "The Golden Age of Yiddish Cinema", "Hiding in Plain Sight: Jewish Sensibility in Hollywood Films", and our very popular Valentine's Day program "Romance on Film".  Last year, as part of our Thursday programming, Shlomo presented "Hello Gorgeous! The Film Career of Barbra Streisand"
Miles Nadal Jewish Community Centre
DETAILS
Miles Nadal Jewish Community Centre
(416) 924-6211
750 Spadina Ave
Toronto ON M5S 2J2
Canada
DATE & TIME
-
[ Add to Calendar ]
2019-02-28 18:30:00
2019-02-28 20:00:00
Tony Curtis: Hollywood's Jewish Heartthrob
<p>With film critic <strong>Shlomo Schwartzberg</strong> Legendary Jewish actor Tony Curtis - one of Hollywood's last matinee idols - was one of the most versatile leading men of the 1950s and 1960s. He brought tremendous charisma to both comic and dramatic films, including Sweet Smell of Success, The Defiant Ones, Some Like It Hot and Spartacus.  </p> <p><strong>Fee: $5 (includes refreshments)</strong></p>
750 Spadina Ave
Toronto ON M5S 2J2
Canada
Bloor St. Culture Corridor
info@perceptible.com
America/Toronto
public
TICKETS