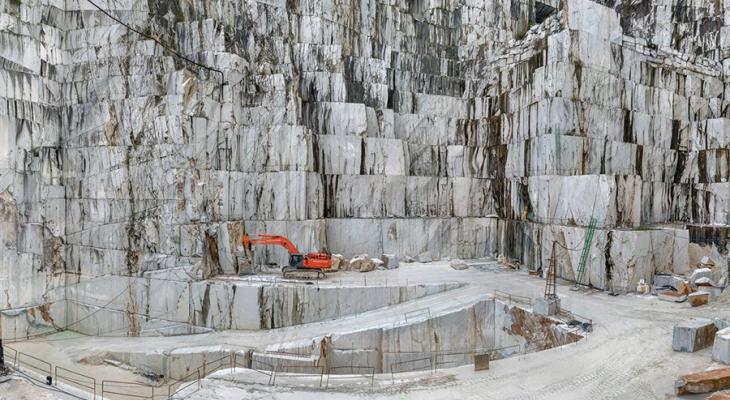 Mar
25
Anthropocene: The Human Epoch // Canadian Screen Arts Festival
Canadian Screen Award Nominee - Ted Rogers Best Feature Length Documentary, Best Cinematography in a Feature Length Documentary
If you missed the AGO exhibit, don't fret—you can still witness this stunning documentary companion narrated by Oscar-winner Alicia Vikander.Anthropocene: The Human Epoch captures the work of an international body of scientists who, for nearly ten years, have been documenting the massive impact humans have made on the planet. Taking us from the psychedelic potash mines in Russia's Ural Mountains to the devastated Great Barrier Reef in Australia and the surreal lithium evaporation ponds in the Atacama desert, the award-winning directing trio of Jennifer Baichwal, Nicholas de Pencier and Edward Burtynsky weave together Burtynsky's sprawling landscape photographs to capture the most spectacular evidence of human influence, reflecting on what these profound transformations signify for the future.
Followed by a Q&A with co-director and photographer Edward Burtynsky and co-director Nicolas de Pencier.
_____________________________________________________
Canadian Screen Arts Festival: Celebrate the best of homegrown cinema at this inaugural series showcasing five outstanding documentaries nominated for a 2019 Canadian Screen Award.
Hot Docs Ted Rogers Cinema
DETAILS
Hot Docs Ted Rogers Cinema
(416) 637-3123
506 Bloor St West
Toronto ON M5S 1Y3
Canada
DATE & TIME
-
[ Add to Calendar ]
2019-03-26 00:00:00
2019-03-26 01:30:00
Anthropocene: The Human Epoch // Canadian Screen Arts Festival
<p>Canadian Screen Award Nominee - Ted Rogers Best Feature Length Documentary, Best Cinematography in a Feature Length Documentary</p>
506 Bloor St West
Toronto ON M5S 1Y3
Canada
Bloor St. Culture Corridor
info@perceptible.com
America/Toronto
public
TICKETS