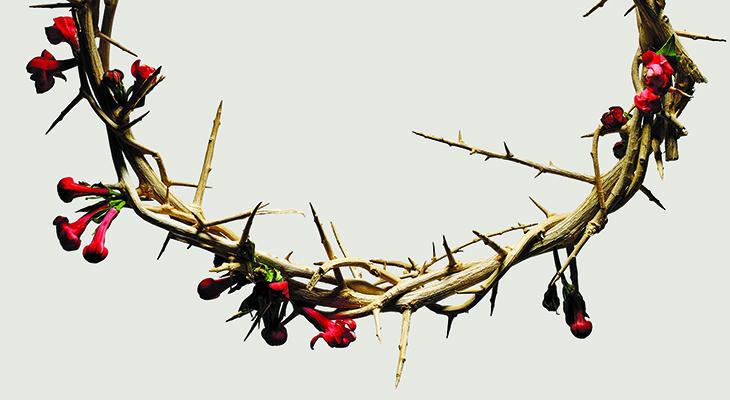 Mar
23
Bach St Matthew Passion
Masaaki Suzuki, guest director
Hannah Morrison, soprano
Terry Wey, countertenor
James Gilchrist, tenor/Evangelist
Stephan MacLeod, bass-baritone/Jesus
Tyler Duncan, baritone
Tafelmusik Chamber Choir
Members of the Toronto Children's Chorus
World-renowned Bach specialist Masaaki Suzuki directs the composer's iconic masterpiece.
In a standout highlight of this anniversary season, Masaaki Suzuki, multi award-winning conductor and founder of the Bach Collegium Japan, makes his Tafelmusik debut conducting one of Western culture's most iconic masterpieces: Bach's St Matthew Passion.
Bach's musical telling of Christ's final hours is a monumental work for vocal soloists, two choirs, and two orchestras. It combines drama with devotion, questions as much as it reassures, and contains some of Bach's most beautiful and exquisitely crafted music. In its depth and spirituality, St Matthew Passion is a work that speaks to the whole of humanity. 
What's interesting about this concert?
Masaaki Suzuki has made Bach his life's work, and is a leading authority on the performance of Bach's music. Tafelmusik musicians have been keen to work with him for some time.
The Passion is a musical telling of Christ's final hours, and contains some of Bach's most beautiful and exquisitely crafted music. It is truly monumental in scope: Tafelmusik will be divided into two orchestras and two choirs, and will be joined by a case of five soloists.
Because of the large scope of the work, this is only the fourth time Tafelmusik has performed St Matthew Passion in its 40-year history. 
Members of the Toronto Children's Chorus will join to sing the descant chorale featured in the opening and closing choruses of Part One. They also sang these at our first performances of this piece in 1996. 
It will sell out. Buy your tickets as soon as possible. 
Join us for a free pre-concert chat one hour before the show with Ann Monoyios.
Tafelscene Intermission Party: Sat March 23, 2019 Learn More
Concert run time: approximately 3 hours and 15 minutes including a 20 intermission.
Tafelmusik Baroque Orchestra and Chamber Choir
DETAILS
Tafelmusik Baroque Orchestra and Chamber Choir
(416) 964-6337
427 Bloor Street West
Toronto ON M5S 1X7
Canada
DATE & TIME
-
[ Add to Calendar ]
2019-03-23 23:30:00
2019-03-24 02:45:00
Bach St Matthew Passion
<p><strong>Masaaki Suzuki</strong>, guest director</p> <p><strong>Hannah Morrison</strong>, soprano</p> <p><strong>Terry Wey</strong>, countertenor</p> <p><strong>James Gilchrist</strong>, tenor/Evangelist</p> <p><strong>Stephan MacLeod</strong>, bass-baritone/Jesus</p> <p><strong>Tyler Duncan</strong>, baritone</p> <p><strong>Tafelmusik Chamber Choir</strong></p> <p><strong>Members of the Toronto Children's Chorus</strong></p> <p><strong>World-renowned Bach specialist Masaaki Suzuki directs the composer's iconic masterpiece.</strong></p>
427 Bloor Street West
Toronto ON M5S 1X7
Canada
Bloor St. Culture Corridor
info@perceptible.com
America/Toronto
public
TICKETS