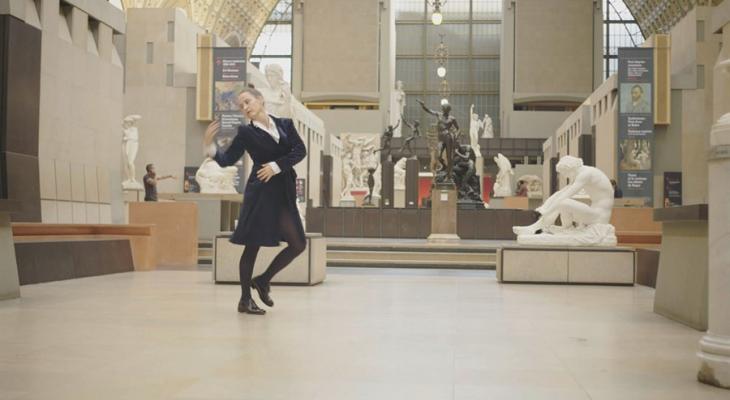 May
26
The Art of Museums with the AGO's Stephan Jost // Doc Soup Sundays
Doc Soup Sundays: From rarely seen gems to new biographies, Doc Soup Sundays rounds up the best arts and culture documentaries and pairs them with special guest Q&As.
At this Canadian premiere, be the first to experience a selection of episodes from this anticipated new series exploring the world's greatest art museums. More than just a virtual tour of these cultural landmarks, The Art of Museums examines each museum's distinctive mission and character through the eyes of a world-renowned artist. Take a trip to Amsterdam with renowned photographer Erwin Olaf for a look at the stunning Rembrandts in the iconic Rijksmuseum, before jetting off to Paris for a spin through the Musée D'Orsay with dancer and choreographer Sasha Waltz. Featuring appearances from Vivienne Westwood, Marina Abramovic, Norman Foster and more, discover new ways of seeing as the power of art is articulated in fresh, unexpected ways. 
In English, German, Dutch and French with English subtitles.
Post-screening Q&A with Stephan Jost, director and CEO of the Art Gallery of Ontario.
Tickets: $17 (Members: $12, $10, Free)
Series Subscription: $40 (Members: $35, $30, Free)
Hot Docs Ted Rogers Cinema
DETAILS
Hot Docs Ted Rogers Cinema
(416) 637-3123
506 Bloor St West
Toronto ON M5S 1Y3
Canada
DATE & TIME
-
[ Add to Calendar ]
2019-05-26 15:00:00
2019-05-26 17:29:00
The Art of Museums with the AGO's Stephan Jost // Doc Soup Sundays
<p>Doc Soup Sundays: From rarely seen gems to new biographies, Doc Soup Sundays rounds up the best arts and culture documentaries and pairs them with special guest Q&amp;As.</p>
506 Bloor St West
Toronto ON M5S 1Y3
Canada
Bloor St. Culture Corridor
info@perceptible.com
America/Toronto
public
TICKETS