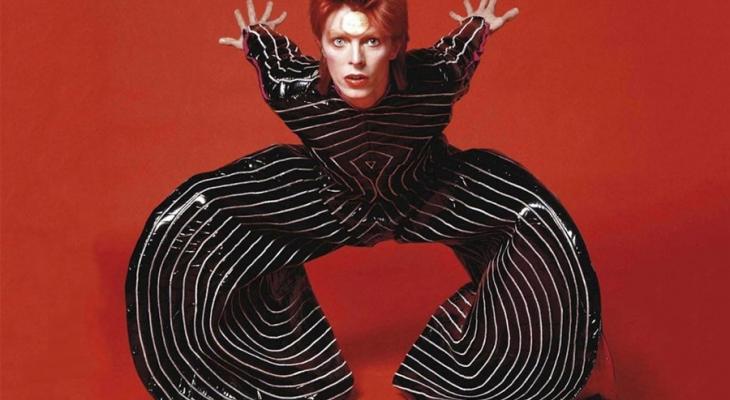 May
15
Curious Minds // All That Glittered: Pop Culture in the 1970s
It might have been the strangest decade of the twentieth century, but it is also one of the most misunderstood. It's easy to look back at the 1970s and simply be stunned by the hair and the platform shoes, by the mood rings and 'da Fonz'. But underneath all that was a sign of deep turbulence. The fact is, the '70s was one of the most fascinating periods of the last century, and nothing provides a more vivid lens on the day than the pop culture it produced.
Led by Curious Minds favourite Geoff Pevere (Rebel Cinema, Starstruck: Fame and Celebrity in the Modern Age), "All That Glittered" is a six-part rollercoaster ride through the decade, exploring movies, fashion, music, TV and politics. It will stare straight into some of the weirdest and most tasteless emanations of the day, but it will also look past them into what was really going on: what people were thinking, what they feared and desired, how they felt about the future and the past. If you were there, and even if you weren't, you probably think you know what the '70s were all about. Prepare to be surprised. And maybe a little embarrassed.
This course is led by Geoff Pevere, who has been writing, teaching and broadcasting about movies, media and popular culture for more than 30 years. A former film critic with The Toronto Star and regular contributor to The Globe and Mail, he has led 7 wildly popular series at Curious Minds and is currently completing a follow-up to his best-selling book Mondo Canuck: A Canadian Pop Culture Odyssey.
Sponsored by Hollywood Suite
______________________________________________________
Wednesdays, May 15 - June 19 10:00 AM - 12:00 PM
Six-week course: $63 (Members: $54, $42, Free)
Single class: $21 (Members: $17, $14, Free)
See all Curious Minds courses for Spring/Summer 2019: https://bit.ly/2THVuKw
Hot Docs Ted Rogers Cinema
DETAILS
Hot Docs Ted Rogers Cinema
(416) 637-3123
506 Bloor St West
Toronto ON M5S 1Y3
Canada
DATE & TIME
-
[ Add to Calendar ]
2019-05-15 14:00:00
2019-06-19 14:00:00
Curious Minds // All That Glittered: Pop Culture in the 1970s
<p>It might have been the strangest decade of the twentieth century, but it is also one of the most misunderstood. It's easy to look back at the 1970s and simply be stunned by the hair and the platform shoes, by the mood rings and 'da Fonz'. But underneath all that was a sign of deep turbulence. The fact is, the '70s was one of the most fascinating periods of the last century, and nothing provides a more vivid lens on the day than the pop culture it produced.</p>
506 Bloor St West
Toronto ON M5S 1Y3
Canada
Bloor St. Culture Corridor
info@perceptible.com
America/Toronto
public
TICKETS