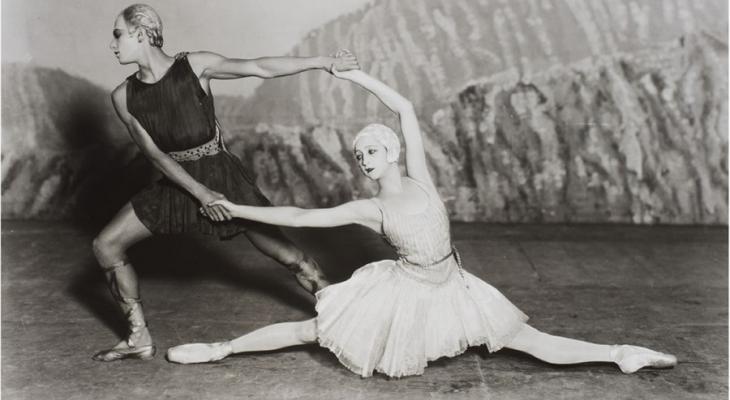 May
23
Curious Minds // Dance Re-imagined: The Ballets Russes
In the early 20th century, Sergei Diaghilev's Ballets Russes took Europe by storm. When the legendary impresario recruited composers, artists, dancers, choreographers, and set-designers to join his illustrious company, he approached them with an artistic dare that they simply couldn't refuse: "Astonish me!" The result proved nothing short of revolutionary.
In this six part series, Curious Minds favourite Dr. Julia Zarankin (Splendour and Opulence: Catherine the Great and the Hermitage Museum) returns to explore the story of how the Ballets Russes transformed the world of dance between 1909 and 1929, leaving spectators in awe and shaping the course of modern art. We will begin by exploring the history of the Russian Imperial ballet and then explore how Diaghilev changed the face of dance and turned it into a fusion of the arts as well as a daring, cutting-edge creative enterprise.
This course is led by Dr. Julia Zarankin, who holds a PhD in Comparative Literature from Princeton University. She was recently awarded an Excellence in Teaching Award from the University of Toronto School of Continuing Studies. Fascinated with all things Russian, Julia teaches in Toronto and leads tours to Russia and the Caucasus with Worldwide Quest.
Sponsored by Hollywood Suite
______________________________________________________
Thursdays, May 23-June 27 1:00 PM - 3:00 PM
Six-week course: $63 (Members: $54, $42, Free)
Single class: $21 (Members: $17, $14, Free)
See all Curious Minds courses for Spring/Summer 2019: https://bit.ly/2THVuKw
Hot Docs Ted Rogers Cinema
DETAILS
Hot Docs Ted Rogers Cinema
(416) 637-3123
506 Bloor St West
Toronto ON M5S 1Y3
Canada
DATE & TIME
-
[ Add to Calendar ]
2019-05-23 17:00:00
2019-06-27 17:00:00
Curious Minds // Dance Re-imagined: The Ballets Russes
<p>In the early 20th century, Sergei Diaghilev's Ballets Russes took Europe by storm. When the legendary impresario recruited composers, artists, dancers, choreographers, and set-designers to join his illustrious company, he approached them with an artistic dare that they simply couldn't refuse: "Astonish me!" The result proved nothing short of revolutionary.</p>
506 Bloor St West
Toronto ON M5S 1Y3
Canada
Bloor St. Culture Corridor
info@perceptible.com
America/Toronto
public
TICKETS