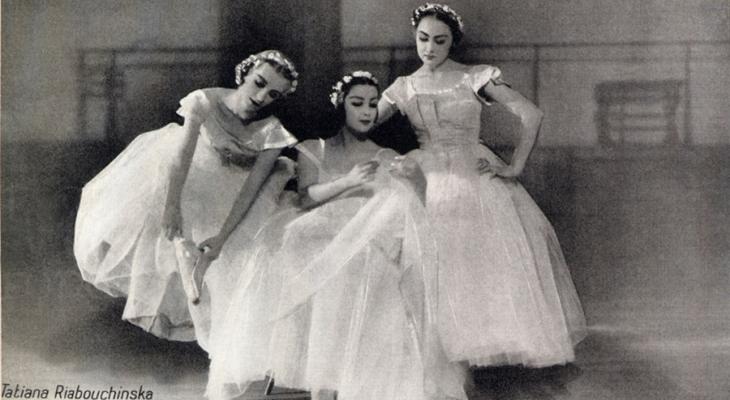 Jun
06
Ballets Russes // Curious Minds Further Viewing
Map the trajectory of one of the world's most influential ballet troupes from their beginnings in turn-of-the-century Paris to their halcyon days of the 1930s and 40s and onto their demise in the 50s and 60s. Created by Sergei Diaghlev, the company astonished audiences around the world with never-before-seen artistry and iconic collaborations with Nijinsky, Balanchine, Picasso, and Stravinsky, but rising costs, rocketing egos, and outside competition ended up bringing this revered company to its knees. Containing a treasure trove of archival footage, this doc offers a rare glimpse of the revolutionary group that transformed the face of ballet.
Pair with... Curious Minds // Dance Re-imagined: The Ballets Russes
_______________________________________________________
Curious Minds Further Viewing: Dive deeper into the fascinating subjects explored at our Curious Minds Speaker Series.
Hot Docs Ted Rogers Cinema
DETAILS
Hot Docs Ted Rogers Cinema
(416) 637-3123
506 Bloor St West
Toronto ON M5S 1Y3
Canada
DATE & TIME
-
[ Add to Calendar ]
2019-06-06 20:00:00
2019-06-06 22:00:00
Ballets Russes // Curious Minds Further Viewing
<p>Map the trajectory of one of the world's most influential ballet troupes from their beginnings in turn-of-the-century Paris to their halcyon days of the 1930s and 40s and onto their demise in the 50s and 60s. Created by Sergei Diaghlev, the company astonished audiences around the world with never-before-seen artistry and iconic collaborations with Nijinsky, Balanchine, Picasso, and Stravinsky, but rising costs, rocketing egos, and outside competition ended up bringing this revered company to its knees.</p>
506 Bloor St West
Toronto ON M5S 1Y3
Canada
Bloor St. Culture Corridor
info@perceptible.com
America/Toronto
public
TICKETS