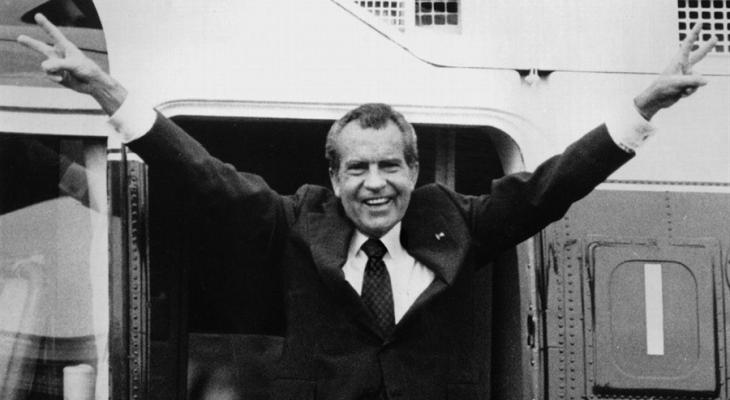 Jun
05
Our Nixon // Curious Minds Further Viewing
Witness the Nixon presidency as never before seen: through the lens of three of his top aides, who obsessively documented their experiences in the White House from 1969 to 1973. Shot on Super 8 home movie cameras, the footage, which captures everything from historic anti-war protests to the Republican National Convention, was seized by the FBI during Watergate and filed away at the National Archives, forgotten for almost 40 years. Director Penny Lane offers a rare, intimate glimpse into one of the most infamous American presidencies in history.
Pair with... Curious Minds // All That Glittered: Pop Culture in the 1970s
___________________________________________________________
Curious Minds Further Viewing: Dive deeper into the fascinating subjects explored at our Curious Minds Speaker Series.
Hot Docs Ted Rogers Cinema
DETAILS
Hot Docs Ted Rogers Cinema
(416) 637-3123
506 Bloor St West
Toronto ON M5S 1Y3
Canada
DATE & TIME
-
[ Add to Calendar ]
2019-06-05 17:00:00
2019-06-05 18:24:00
Our Nixon // Curious Minds Further Viewing
<p>Witness the Nixon presidency as never before seen: through the lens of three of his top aides, who obsessively documented their experiences in the White House from 1969 to 1973. Shot on Super 8 home movie cameras, the footage, which captures everything from historic anti-war protests to the Republican National Convention, was seized by the FBI during Watergate and filed away at the National Archives, forgotten for almost 40 years. Director Penny Lane offers a rare, intimate glimpse into one of the most infamous American presidencies in history.</p>
506 Bloor St West
Toronto ON M5S 1Y3
Canada
Bloor St. Culture Corridor
info@perceptible.com
America/Toronto
public
TICKETS