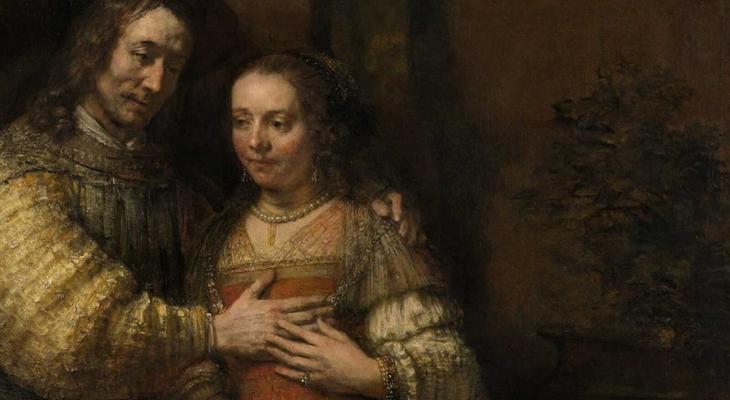 Jun
01
Rembrandt // Exhibition on Screen
Back by popular demand, this Exhibition On Screen favourite captures a once-in-a-lifetime retrospective hosted by London's National Gallery and Amsterdam's Rijksmuseum in an event like no other. Taking you inside the galleries, this film reveals fascinating biographical details from the final years of Rembrandt's life when he would produce his defining masterpieces. Discover the exhibition's key works on the big screen and hear curators and leading art historians explore the man behind the legendary artist.
______________________________________________________
Exhibition on Screen: Experience the works of masters in exhibitions around the world in this acclaimed documentary series.
Hot Docs Ted Rogers Cinema
DETAILS
Hot Docs Ted Rogers Cinema
(416) 637-3123
506 Bloor St West
Toronto ON M5S 1Y3
Canada
DATE & TIME
-
[ Add to Calendar ]
2019-06-01 18:00:00
2019-06-01 19:30:00
Rembrandt // Exhibition on Screen
<p>Back by popular demand, this Exhibition On Screen favourite captures a once-in-a-lifetime retrospective hosted by London's National Gallery and Amsterdam's Rijksmuseum in an event like no other. Taking you inside the galleries, this film reveals fascinating biographical details from the final years of Rembrandt's life when he would produce his defining masterpieces. Discover the exhibition's key works on the big screen and hear curators and leading art historians explore the man behind the legendary artist.</p> <p> ______________________________________________________</p>
506 Bloor St West
Toronto ON M5S 1Y3
Canada
Bloor St. Culture Corridor
info@perceptible.com
America/Toronto
public
TICKETS