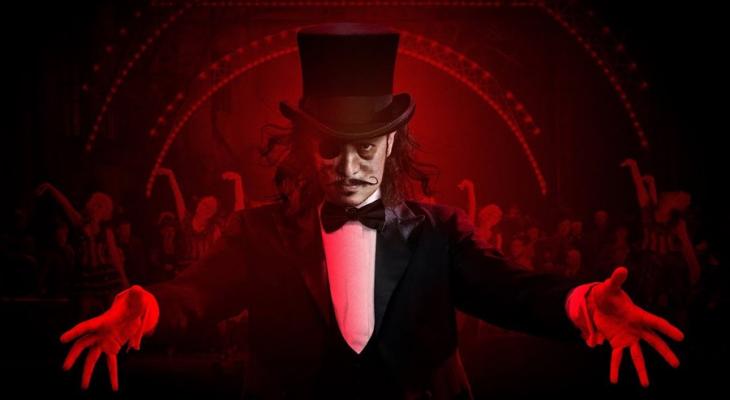 Jun
02
The Royal Opera's Faust // Performance on Screen
Spend an afternoon entranced by this lavish production of Gounod's famous opera, where an aged philosopher, disillusioned with life, calls upon Satan to help him. The devil strikes a bargain with the philosopher, offering him youth and the love of the beautiful Marguerite if he hands over his soul. With virtuoso leading roles, a large chorus, sensational sets, ballet, and an ecstatic finale, the Royal Opera's Faust, staged by David McVicar and set in 1870s Paris, is the epitome of theatrical spectacle.
Sung in French with English subtitles
Includes one intermission
______________________________________________________
Performance on Screen: The best operas, ballets and plays performed by internationally renowned companies.
Hot Docs Ted Rogers Cinema
DETAILS
Hot Docs Ted Rogers Cinema
(416) 637-3123
506 Bloor St West
Toronto ON M5S 1Y3
Canada
DATE & TIME
-
[ Add to Calendar ]
2019-06-02 15:00:00
2019-06-02 18:45:00
The Royal Opera's Faust // Performance on Screen
<p>Spend an afternoon entranced by this lavish production of Gounod's famous opera, where an aged philosopher, disillusioned with life, calls upon Satan to help him. The devil strikes a bargain with the philosopher, offering him youth and the love of the beautiful Marguerite if he hands over his soul. With virtuoso leading roles, a large chorus, sensational sets, ballet, and an ecstatic finale, the Royal Opera's Faust, staged by David McVicar and set in 1870s Paris, is the epitome of theatrical spectacle.</p> <p> Sung in French with English subtitles</p> <p> Includes one intermission</p>
506 Bloor St West
Toronto ON M5S 1Y3
Canada
Bloor St. Culture Corridor
info@perceptible.com
America/Toronto
public
TICKETS