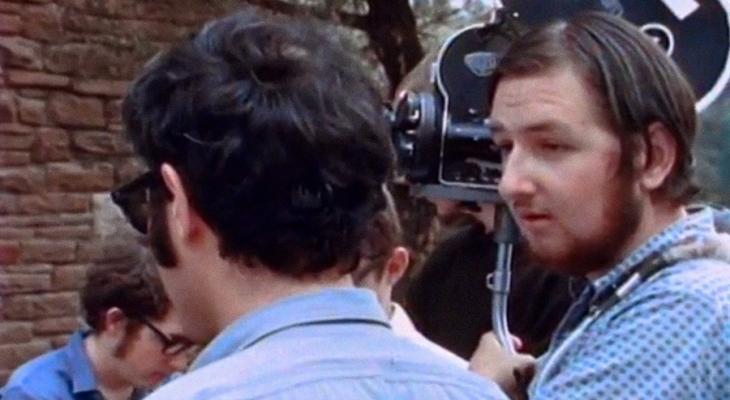 Jun
14
The Summer of '67 // Curious Minds Further Viewing
Pair our Toronto Sound series with this fascinating film that follows up on two iconic documentaries about the city during the turbulent year of 1967: Christopher's Movie Matinée, which follows fourteen Toronto teenagers over the course of the summer, and Flowers on a One-way Street, which documents the conflict between hippies and the city council over the future of the Yorkville neighbourhood, then Canada's counter-culture capital. More than two decades later, the filmmakers behind The Summer of '67 sought out some of the earlier films' participants to discover what traces remained of their lives from the 60s.
Pair with... Curious Minds // The Toronto Sound
___________________________________________________
Curious Minds Further Viewing: Dive deeper into the fascinating subjects explored at our Curious Minds Speaker Series.
Hot Docs Ted Rogers Cinema
DETAILS
Hot Docs Ted Rogers Cinema
(416) 637-3123
506 Bloor St West
Toronto ON M5S 1Y3
Canada
DATE & TIME
-
[ Add to Calendar ]
2019-06-14 17:00:00
2019-06-14 18:00:00
The Summer of '67 // Curious Minds Further Viewing
<p>Pair our Toronto Sound series with this fascinating film that follows up on two iconic documentaries about the city during the turbulent year of 1967: Christopher's Movie Matinée, which follows fourteen Toronto teenagers over the course of the summer, and Flowers on a One-way Street, which documents the conflict between hippies and the city council over the future of the Yorkville neighbourhood, then Canada's counter-culture capital.</p>
506 Bloor St West
Toronto ON M5S 1Y3
Canada
Bloor St. Culture Corridor
info@perceptible.com
America/Toronto
public
TICKETS