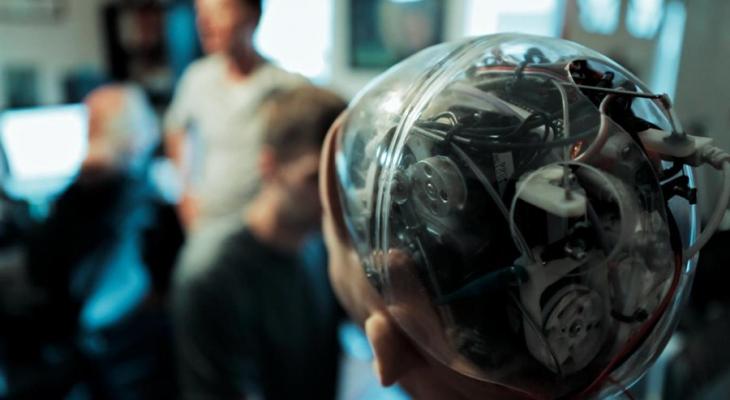 Sep
11
More Human Than Human // Hot Docs for Continuing Professional Education
The Fundamentals of Artificial Intelligence for Legal and Business Professionals
About the film: Are you ready for the future? Artificial intelligence is developing at a rapid pace, stealthily working its way into every industry. From robot surgeons to elaborate works of art, AI has the potential to replace one-third of all jobs by 2030. In the engrossing More Human Than Human, world-leading AI experts and robot pioneers like Boston Dynamics uncover hopeful technological advances in medicine and the environment while shedding light on the dangerous impact AI could have on the entire human race. Using clips from seminal sci-fi films as a guide, filmmakers Tommy Pallotta and Femke Wolting take us around the globe, crafting a rich and detailed examination of the infinite possibilities that are destined to become our reality.
Followed by an expert panel discussion that will provide an overview of current and upcoming AI technology innovation and will address the growing impact of algorithms, automated decision-making, and other AI innovations on the work of legal and business professionals.
Speakers:
Benjamin Alarie, Lawyer; Professor & Osler Chair, University of Toronto; Co-Founder & CEO, Blue J. Legal
Sylvia Drag (CPA, CA), Bateman MacKay LLP
Erik McBain (CFA), Assistant Director – Financial Services, Mindbridge Ai
Maya Medeiros, Member, Law Society of Ontario; Partner, Lawyer, Patent Agent, Trademark Agent, Norton Rose Fulbright Canada LLP
This program contains 2 hours of Professionalism Content accredited by the Law Society of Ontario. It is also eligible towards other professionals' CPD requirements such as lawyers from other Canadian provinces, accountants (CPA), investment professionals (CFA) and other business professionals. Please refer to your professional organization's website to ensure participation in this activity will fulfill your CPD requirements.
More about accreditation & speakers: https://bit.ly/2MyyVot
Program presented in partnership with UDocs
-------------------------------------------------------------------------------------------
Hot Docs for Continuing Professional Education: Earn CPE/CPD credits with documentary case studies and panel discussions with leading experts, scholars and practioners.
Hot Docs Ted Rogers Cinema
DETAILS
Hot Docs Ted Rogers Cinema
(416) 637-3123
506 Bloor St West
Toronto ON M5S 1Y3
Canada
DATE & TIME
-
[ Add to Calendar ]
2019-09-11 22:30:00
2019-09-12 03:00:00
More Human Than Human // Hot Docs for Continuing Professional Education
<p>The Fundamentals of Artificial Intelligence for Legal and Business Professionals</p>
506 Bloor St West
Toronto ON M5S 1Y3
Canada
Bloor St. Culture Corridor
info@perceptible.com
America/Toronto
public
TICKETS