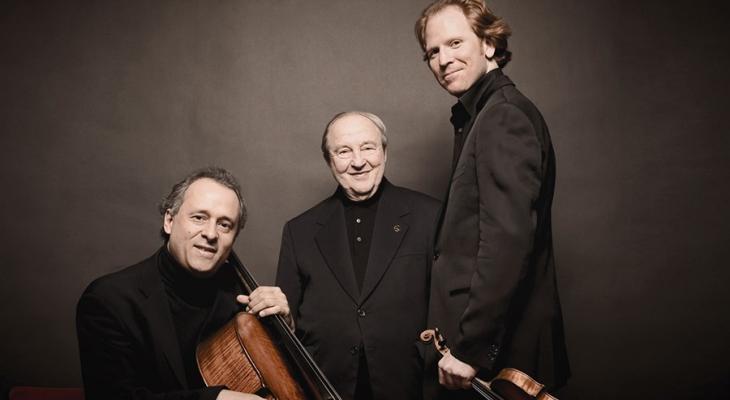 Nov
19
Daniel Hope: The Sound of Life // Music on Film
Daniel Hope is one of the greatest violinists of our time—an internationally celebrated star who has led the new generation of avant-garde classical musicians. Following unforgettable performances on the world's greatest concert stages from Beijing to New York, he recently took the helm of the Zurich Chamber Orchestra, fulfilling a long-standing dream: to infuse a renowned ensemble with his own musical vision. A film companion to Hope's anticipated performance at Koerner Hall on November 17, The Sound of Life tells the story of his extraordinary career: one of escape, expulsion, and desire for self-discovery.
In English and German with English subtitles
Followed by a special musical performance and Q&A hosted by Max Rubino, Programming Manager at The Royal Conservatory,
In partnership with The Royal Conservatory
Tickets: $17 (Members: $8, $6, Free)
7-Film Subscription: $49 (Members: $35, $28, Free)
-------------------------------------------------------------------------------------------
Music on Film: Inspiring music docs from around the world come together with special guest musical performances curated by The Royal Conservatory.
Hot Docs Ted Rogers Cinema
DETAILS
Hot Docs Ted Rogers Cinema
(416) 637-3123
506 Bloor St West
Toronto ON M5S 1Y3
Canada
DATE & TIME
-
[ Add to Calendar ]
2019-11-19 23:30:00
2019-11-20 01:55:00
Daniel Hope: The Sound of Life // Music on Film
<p>Daniel Hope is one of the greatest violinists of our time—an internationally celebrated star who has led the new generation of avant-garde classical musicians. Following unforgettable performances on the world's greatest concert stages from Beijing to New York, he recently took the helm of the Zurich Chamber Orchestra, fulfilling a long-standing dream: to infuse a renowned ensemble with his own musical vision.</p>
506 Bloor St West
Toronto ON M5S 1Y3
Canada
Bloor St. Culture Corridor
info@perceptible.com
America/Toronto
public
TICKETS