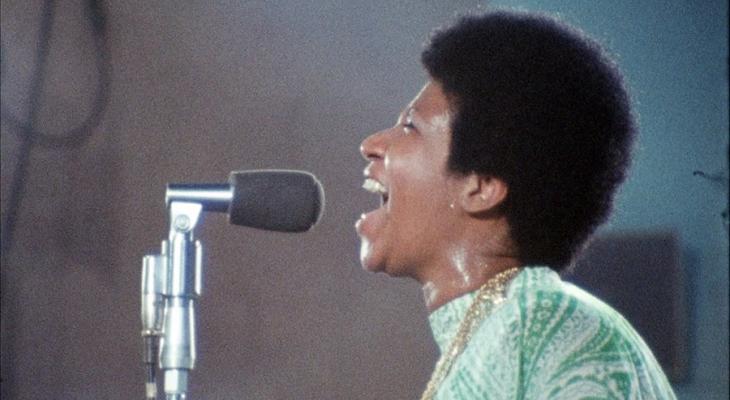 Dec
12
Best of 2019: Amazing Grace
Hailed as "one of the greatest concert films of all time," the electrifying musical hit of the year returns to our big screen for a limited time. This long-shelved time capsule from Oscar-winning director Sydney Pollack captures the emotional power and transcendent voice of Aretha Franklin as she records her bestselling live gospel album at Los Angeles' New Temple Missionary Baptist Church in 1972. Aretha's performance—which includes a stunning rendition of "Amazing Grace"—is electrifying, and will move you to tears.
______________________________________________________
Best of 2019: Here's your last chance to see the 12 docs that kept us buzzing all year – we're capping off the year with trailblazing musicians, seedy politics, true crime, a trashy magazine, and more.
Hot Docs Ted Rogers Cinema
DETAILS
Hot Docs Ted Rogers Cinema
(416) 637-3123
506 Bloor St West
Toronto ON M5S 1Y3
Canada
DATE & TIME
-
[ Add to Calendar ]
2019-12-12 16:45:00
2019-12-19 20:45:00
Best of 2019: Amazing Grace
<p>Hailed as "one of the greatest concert films of all time," the electrifying musical hit of the year returns to our big screen for a limited time. This long-shelved time capsule from Oscar-winning director Sydney Pollack captures the emotional power and transcendent voice of Aretha Franklin as she records her bestselling live gospel album at Los Angeles' New Temple Missionary Baptist Church in 1972. Aretha's performance—which includes a stunning rendition of "Amazing Grace"—is electrifying, and will move you to tears.</p> <p> ______________________________________________________</p>
506 Bloor St West
Toronto ON M5S 1Y3
Canada
Bloor St. Culture Corridor
info@perceptible.com
America/Toronto
public
TICKETS