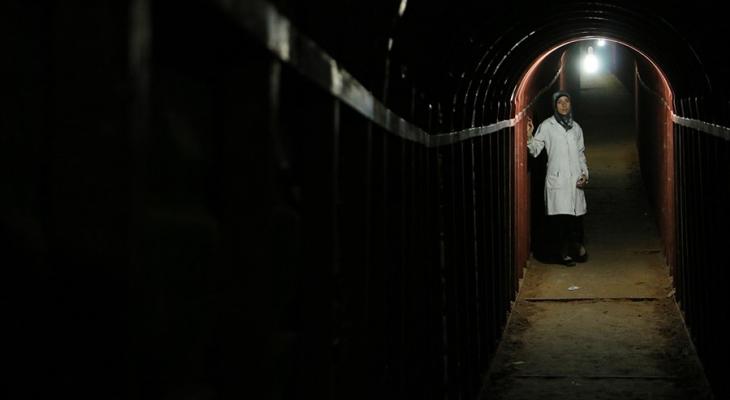 Dec
14
Best of 2019: The Cave
Oscar-nominated Syrian director Feras Fayyad (Last Men in Aleppo) returns with another monumental documentary, taking us underground in Ghouta, near Damascus, where a subterranean hospital known as "The Cave" offers much needed hope to citizens. Maintained by Dr. Amani Ballor and a team of female doctors given as much power as their male colleagues, the hospital contrasts starkly with the tumultuous patriarchal society directly above it. Working in daunting conditions, The Cave's staff work tirelessly to serve their patients, save lives, and combat the inhumanity that surrounds and towers over them in this awe-inspiring portrayal of bravery and integrity.
In Arabic and English with English subtitles
______________________________________________________
Best of 2019: Here's your last chance to see the 12 docs that kept us buzzing all year – we're capping off the year with trailblazing musicians, seedy politics, true crime, a trashy magazine, and more.
Hot Docs Ted Rogers Cinema
DETAILS
Hot Docs Ted Rogers Cinema
(416) 637-3123
506 Bloor St West
Toronto ON M5S 1Y3
Canada
DATE & TIME
-
[ Add to Calendar ]
2019-12-14 19:00:00
2019-12-15 23:30:00
Best of 2019: The Cave
<p>Oscar-nominated Syrian director Feras Fayyad (Last Men in Aleppo) returns with another monumental documentary, taking us underground in Ghouta, near Damascus, where a subterranean hospital known as "The Cave" offers much needed hope to citizens. Maintained by Dr. Amani Ballor and a team of female doctors given as much power as their male colleagues, the hospital contrasts starkly with the tumultuous patriarchal society directly above it.</p>
506 Bloor St West
Toronto ON M5S 1Y3
Canada
Bloor St. Culture Corridor
info@perceptible.com
America/Toronto
public
TICKETS