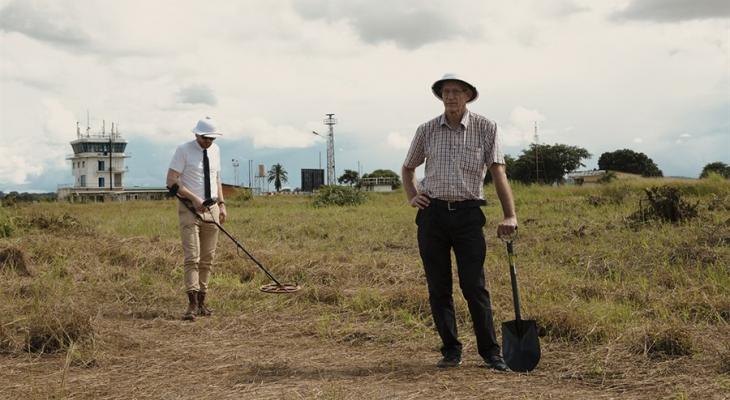 Dec
13
Best of 2019: Cold Case Hammarskjöld
On September 18, 1961, a plane carrying United Nations Secretary-General Dag Hammarskjöld crashed near Ndola, Northern Rhodesia (now Zambia) while he was en route to negotiate peace talks during the Congo Crisis. There were no survivors, and it was immediately suspected that Hammarskjöld was assassinated. Now, fifty years of unanswered questions and conspiracy theories lead offbeat journalist and documentarian Mads Brügger to reopen the case. With help from a Swedish private investigator, Brügger traverses the continent, scouring documents and interviewing witnesses, hoping to finally unearth the truth. But the answers they eventually find are far more sinister than anyone could have imagined.
In English. French, Swedish, Bemba and Danish with English subtitles
______________________________________________________
Best of 2019: Here's your last chance to see the 12 docs that kept us buzzing all year – we're capping off the year with trailblazing musicians, seedy politics, true crime, a trashy magazine, and more.
Hot Docs Ted Rogers Cinema
DETAILS
Hot Docs Ted Rogers Cinema
(416) 637-3123
506 Bloor St West
Toronto ON M5S 1Y3
Canada
DATE & TIME
-
[ Add to Calendar ]
2019-12-13 21:00:00
2019-12-14 21:15:00
Best of 2019: Cold Case Hammarskjöld
<p>On September 18, 1961, a plane carrying United Nations Secretary-General Dag Hammarskjöld crashed near Ndola, Northern Rhodesia (now Zambia) while he was en route to negotiate peace talks during the Congo Crisis. There were no survivors, and it was immediately suspected that Hammarskjöld was assassinated. Now, fifty years of unanswered questions and conspiracy theories lead offbeat journalist and documentarian Mads Brügger to reopen the case.</p>
506 Bloor St West
Toronto ON M5S 1Y3
Canada
Bloor St. Culture Corridor
info@perceptible.com
America/Toronto
public
TICKETS