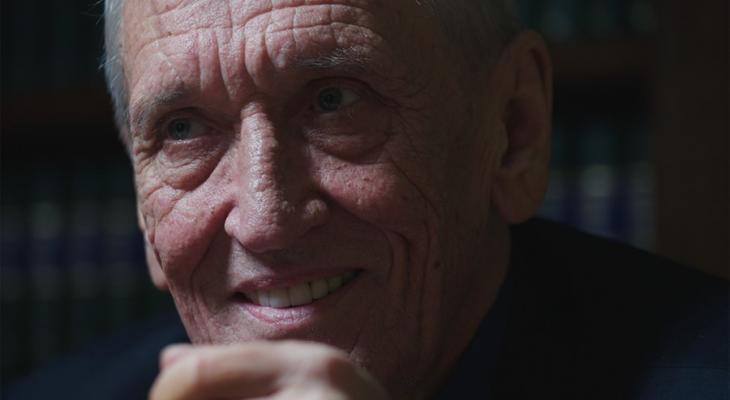 Dec
14
Best of 2019: Coppers
Discover one of the most insightful documentaries ever made about life on the force in this hard-hitting portrait from Toronto doc star Alan Zweig (Hurt, When Jews Were Funny). Guided by Zweig's signature conversational style, thirteen retired police officers lay bare the experiences that continues to haunt them long after they turned in their badge. Ranging from the sweet and funny to the gruesome and traumatic, their unguarded truths paint an honest and humane look at the toll of police work, and what it really means to protect and serve.
______________________________________________________
Best of 2019: Here's your last chance to see the 12 docs that kept us buzzing all year – we're capping off the year with trailblazing musicians, seedy politics, true crime, a trashy magazine, and more.
Hot Docs Ted Rogers Cinema
DETAILS
Hot Docs Ted Rogers Cinema
(416) 637-3123
506 Bloor St West
Toronto ON M5S 1Y3
Canada
DATE & TIME
-
[ Add to Calendar ]
2019-12-15 00:15:00
2019-12-21 02:15:00
Best of 2019: Coppers
<p>Discover one of the most insightful documentaries ever made about life on the force in this hard-hitting portrait from Toronto doc star Alan Zweig (Hurt, When Jews Were Funny). Guided by Zweig's signature conversational style, thirteen retired police officers lay bare the experiences that continues to haunt them long after they turned in their badge. Ranging from the sweet and funny to the gruesome and traumatic, their unguarded truths paint an honest and humane look at the toll of police work, and what it really means to protect and serve.</p>
506 Bloor St West
Toronto ON M5S 1Y3
Canada
Bloor St. Culture Corridor
info@perceptible.com
America/Toronto
public
TICKETS