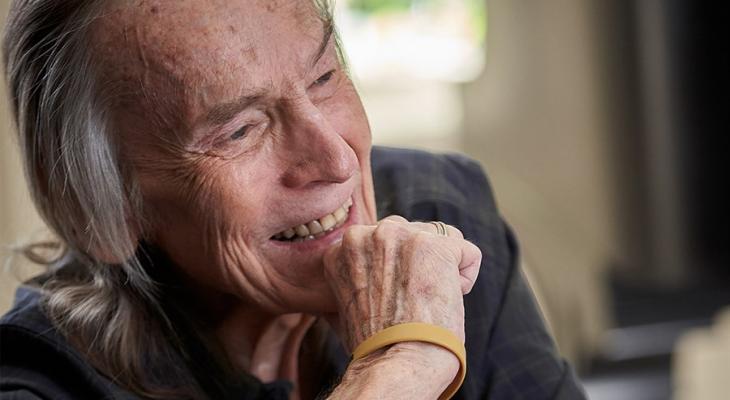 Dec
11
Best of 2019: Gordon Lightfoot: If You Could Read My Mind
Explore the career, music, and influence of Canadian songwriting legend Gordon Lightfoot. This sold-out Hot Docs '19 hit candidly takes us from rural Ontario in the 50s and the iconic coffeehouses of Yorkville and Greenwich Village in the 60s, through to Lightfoot's substance-fueled arena shows of the 70s, and finally to his life today. Featuring interviews with Sarah McLachlan, Alec Baldwin, Rush, and more, If You Could Read My Mind is an intimate examination of the troubadour's profound relationship to his music and the country he calls home.
______________________________________________________
Best of 2019: Here's your last chance to see the 12 docs that kept us buzzing all year – we're capping off the year with trailblazing musicians, seedy politics, true crime, a trashy magazine, and more.
Hot Docs Ted Rogers Cinema
DETAILS
Hot Docs Ted Rogers Cinema
(416) 637-3123
506 Bloor St West
Toronto ON M5S 1Y3
Canada
DATE & TIME
-
[ Add to Calendar ]
2019-12-11 21:00:00
2019-12-17 18:30:00
Best of 2019: Gordon Lightfoot: If You Could Read My Mind
<p>Explore the career, music, and influence of Canadian songwriting legend Gordon Lightfoot. This sold-out Hot Docs '19 hit candidly takes us from rural Ontario in the 50s and the iconic coffeehouses of Yorkville and Greenwich Village in the 60s, through to Lightfoot's substance-fueled arena shows of the 70s, and finally to his life today. Featuring interviews with Sarah McLachlan, Alec Baldwin, Rush, and more, If You Could Read My Mind is an intimate examination of the troubadour's profound relationship to his music and the country he calls home.</p>
506 Bloor St West
Toronto ON M5S 1Y3
Canada
Bloor St. Culture Corridor
info@perceptible.com
America/Toronto
public
TICKETS