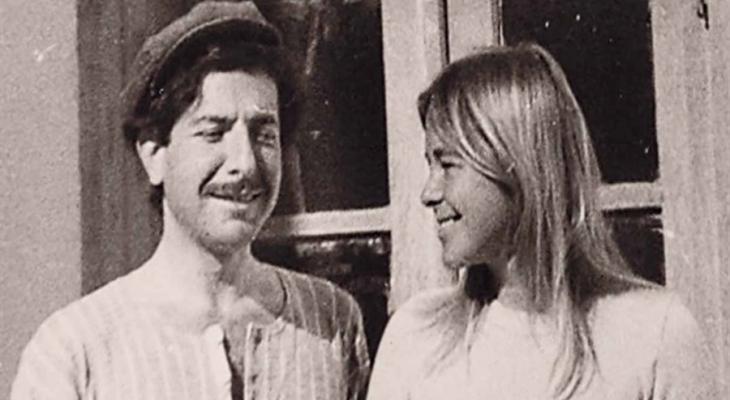 Dec
13
Best of 2019: Marianne & Leonard: Words of Love
"Laugh and cry and cry and laugh" as you take in the beautiful and troubled 1960s romance of poet and musician Leonard Cohen and his greatest muse, Marianne Ihlen. The two met serendipitously in their twenties on the idyllic Greek island of Hydra, when Leonard was a struggling artist, and continued their affair over the years as he transformed into one of the world's most renowned songwriters. Through old photos, archival footage, and a few interviews, trace the love story that gifted listeners with songs like "Bird on the Wire" and, of course, "So Long, Marianne."
For this title, we offer Captiview devices for personal viewing of closed captioned content. To reserve a device for the screening of your choice, please contact cinemaboxoffice@hotdocs.ca.
_____________________________________________________
Best of 2019: Here's your last chance to see the 12 docs that kept us buzzing all year – we're capping off the year with trailblazing musicians, seedy politics, true crime, a trashy magazine, and more.
Hot Docs Ted Rogers Cinema
DETAILS
Hot Docs Ted Rogers Cinema
(416) 637-3123
506 Bloor St West
Toronto ON M5S 1Y3
Canada
DATE & TIME
-
[ Add to Calendar ]
2019-12-13 18:15:00
2019-12-17 23:30:00
Best of 2019: Marianne & Leonard: Words of Love
<p>"Laugh and cry and cry and laugh" as you take in the beautiful and troubled 1960s romance of poet and musician Leonard Cohen and his greatest muse, Marianne Ihlen. The two met serendipitously in their twenties on the idyllic Greek island of Hydra, when Leonard was a struggling artist, and continued their affair over the years as he transformed into one of the world's most renowned songwriters. Through old photos, archival footage, and a few interviews, trace the love story that gifted listeners with songs like "Bird on the Wire" and, of course, "So Long, Marianne."</p>
506 Bloor St West
Toronto ON M5S 1Y3
Canada
Bloor St. Culture Corridor
info@perceptible.com
America/Toronto
public
TICKETS