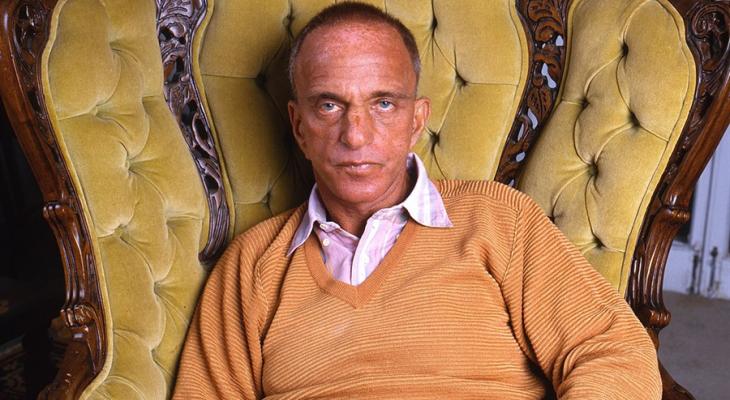 Dec
12
Best of 2019: Where's My Roy Cohn?
The notorious Roy Cohn rose to infamy as Senator Joseph McCarthy's chief counsel during the Army–McCarthy hearings in 1954, becoming one of the most hated villains of his time. With an affinity for the limelight, Cohn was a perennial media figure whose reputation only grew throughout his career as a political fixer, and eventually as Donald Trump's personal lawyer—a chapter in his story that gets the spotlight in the latest from director Matt Tyrnauer (Citizen Jane, Scotty, Studio 54). This thriller-like exposé connects the dots, revealing how a deeply troubled master manipulator shaped America's current political nightmare.
______________________________________________________
Best of 2019: Here's your last chance to see the 12 docs that kept us buzzing all year – we're capping off the year with trailblazing musicians, seedy politics, true crime, a trashy magazine, and more.
Hot Docs Ted Rogers Cinema
DETAILS
Hot Docs Ted Rogers Cinema
(416) 637-3123
506 Bloor St West
Toronto ON M5S 1Y3
Canada
DATE & TIME
-
[ Add to Calendar ]
2019-12-12 21:45:00
2019-12-18 02:15:00
Best of 2019: Where's My Roy Cohn?
<p>The notorious Roy Cohn rose to infamy as Senator Joseph McCarthy's chief counsel during the Army–McCarthy hearings in 1954, becoming one of the most hated villains of his time. With an affinity for the limelight, Cohn was a perennial media figure whose reputation only grew throughout his career as a political fixer, and eventually as Donald Trump's personal lawyer—a chapter in his story that gets the spotlight in the latest from director Matt Tyrnauer (Citizen Jane, Scotty, Studio 54).</p>
506 Bloor St West
Toronto ON M5S 1Y3
Canada
Bloor St. Culture Corridor
info@perceptible.com
America/Toronto
public
TICKETS