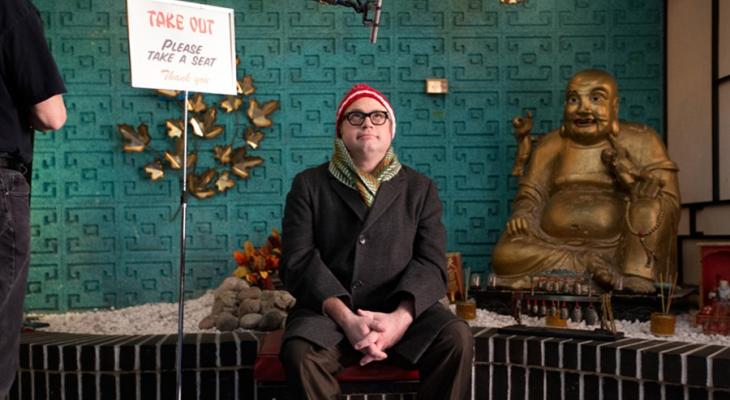 Dec
15
Taste of China & Dreaming of a Jewish Christmas
Eggs rolls. General Tao. Fried rice. A fortune cookie. For many, the Christmas season is not complete without the one-two punch of Chinese food and a good movie. Join us for a screening of our new holiday favourite Dreaming of a Jewish Christmas, accompanied by a selection of Chinese classics from Toronto's iconic Taste of China Seafood Restaurant. An ode to the Jewish composers who have penned some of our most famous holiday songs, Larry Weinstein's fun and irreverent film explores how the music of Irving Berlin, Mel Tormé, Jay Livingston and more shaped the soundtrack of the season, and in doing so, transformed a Christian holy day into a secular celebration.
Tickets: $26 (Members: $21)
Admission includes an assorted sampler of Chinese cuisine from Taste of China Seafood Restaurant. Veggie option available.
Bring a cash gift or non-perishable food item for The Stop Community Food Centre
______________________________________________________
Hot Docs for the Holidays: Ring in the season with our annual gift of special events and free holiday classics.
Hot Docs Ted Rogers Cinema
DETAILS
Hot Docs Ted Rogers Cinema
(416) 637-3123
506 Bloor St West
Toronto ON M5S 1Y3
Canada
DATE & TIME
-
[ Add to Calendar ]
2019-12-15 19:15:00
2019-12-15 20:17:00
Taste of China & Dreaming of a Jewish Christmas
<p>Eggs rolls. General Tao. Fried rice. A fortune cookie. For many, the Christmas season is not complete without the one-two punch of Chinese food and a good movie. Join us for a screening of our new holiday favourite Dreaming of a Jewish Christmas, accompanied by a selection of Chinese classics from Toronto's iconic Taste of China Seafood Restaurant.</p>
506 Bloor St West
Toronto ON M5S 1Y3
Canada
Bloor St. Culture Corridor
info@perceptible.com
America/Toronto
public
TICKETS