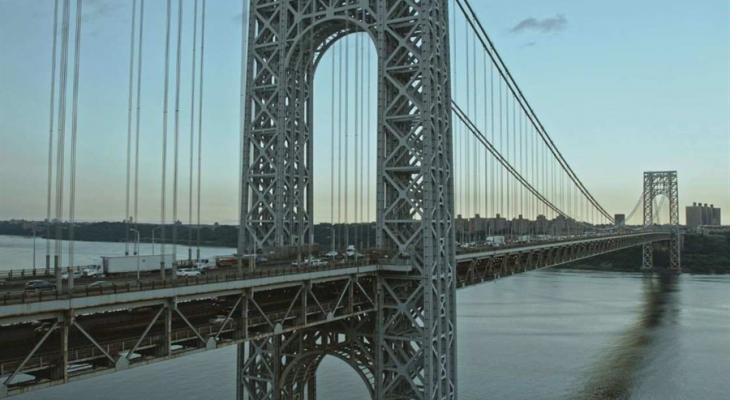 Jan
26
AADFF: Gateways to New York: Othmar H. Ammann and his Bridges
Canadian Premiere! 
Othmar Ammann left Switzerland in 1904 to redefine the art of bridge-building in America - and went on to design more than half of the eleven bridges that still connect New York City to this day. Beyond Ammann's life and work, the film focuses on a chapter of contemporary history rarely told from this perspective: the early 20th century, motorisation, urbanisation and a burgeoning consumer society. His bridges remain icons of 20th Century engineering and design.
_______________________________________
ART, ARCHITECTURE, DESIGN FILM FESTIVAL (January 22-26)
Celebrate the architects, artists and designers who have shaped our world at Toronto's newest film festival. Featuring special guests and exciting panel discussions.
Presented in partnership with Hot Docs Cinema
Hot Docs Ted Rogers Cinema
DETAILS
Hot Docs Ted Rogers Cinema
(416) 637-3123
506 Bloor St West
Toronto ON M5S 1Y3
Canada
DATE & TIME
-
[ Add to Calendar ]
2020-01-26 18:30:00
2020-01-26 20:10:00
AADFF: Gateways to New York: Othmar H. Ammann and his Bridges
<p>Canadian Premiere! </p> <p>Othmar Ammann left Switzerland in 1904 to redefine the art of bridge-building in America - and went on to design more than half of the eleven bridges that still connect New York City to this day. Beyond Ammann's life and work, the film focuses on a chapter of contemporary history rarely told from this perspective: the early 20th century, motorisation, urbanisation and a burgeoning consumer society. His bridges remain icons of 20th Century engineering and design.</p> <p> _______________________________________</p>
506 Bloor St West
Toronto ON M5S 1Y3
Canada
Bloor St. Culture Corridor
info@perceptible.com
America/Toronto
public
TICKETS