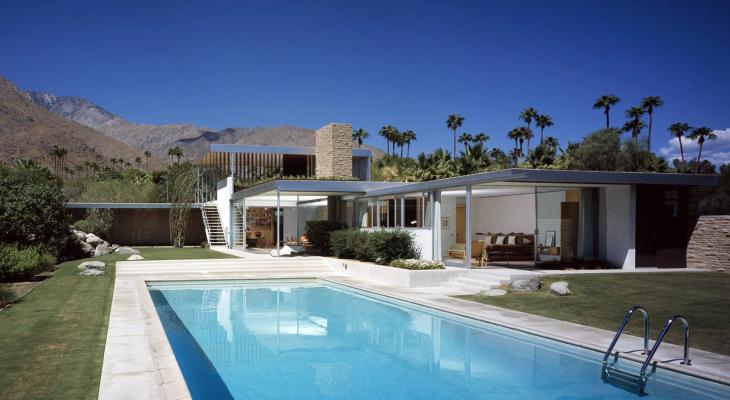 Jan
22
AADFF: Neutra: Survival Through Design
Canadian Premiere!
Considered one of the most influential modernist architects, PJ Letofsky's feature documentary takes us inside some of Richard Neutra's most iconic works. Born in Vienna and relocated to Southern California between world wars, the remarkably prolific Neutra worked with and mentored some of the leading architects of his day. This comprehensive doc tours some of his most enduring and sumptuous creations, and features an illustrious cast 'starchitects' - including Norman Foster and Moshe Safdie - who contextualize Neutra's critical impact on the modernist movement. ____________________________________________________________
ART, ARCHITECTURE, DESIGN FILM FESTIVAL (January 22-26)
Celebrate the architects, artists and designers who have shaped our world at Toronto's newest film festival. Featuring special guests and exciting panel discussions.
Presented in partnership with Hot Docs Cinema
Hot Docs Ted Rogers Cinema
DETAILS
Hot Docs Ted Rogers Cinema
(416) 637-3123
506 Bloor St West
Toronto ON M5S 1Y3
Canada
DATE & TIME
-
[ Add to Calendar ]
2020-01-22 23:30:00
2020-01-23 01:49:00
AADFF: Neutra: Survival Through Design
<p>Canadian Premiere!</p>
506 Bloor St West
Toronto ON M5S 1Y3
Canada
Bloor St. Culture Corridor
info@perceptible.com
America/Toronto
public
TICKETS