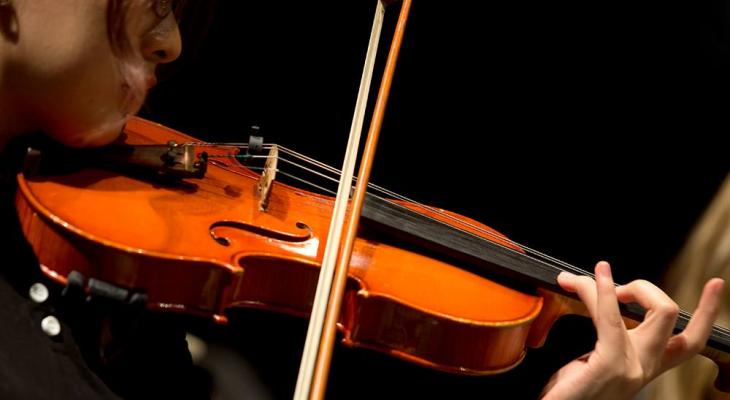 Jan
27
Mark Fewer, violin and James Parker, piano
(Half of) The Complete Sonatas for Piano and Violin by Ludwig van Beethoven
As 2020 marks the 250th anniversary of Beethoven's birth, Juno Award-winning artists Mark Fewer and James Parker join forces to present half of Beethoven's celebrated violin sonatas over two concerts.
Op. 12, No. 2 Op. 23 Op. 30, No. 2
7:30 pm in Walter Hall, 80 Queen's Park
$40, $25 senior, $10 student U of T students admitted free with a valid TCard, space permitting. BUY TICKETS ONLINE or call 416-408-0208
The Beethoven celebration kicks off January 9 with a free lunchtime performance at Thursdays at Noon.
University of Toronto Faculty of Music
DETAILS
University of Toronto Faculty of Music
(416) 978-3750
80 Queen's Park
Edward Johnson Building
Toronto ON M5S 2C5
Canada
DATE & TIME
-
[ Add to Calendar ]
2020-01-28 00:30:00
2020-01-28 02:30:00
Mark Fewer, violin and James Parker, piano
<h2>(Half of) The Complete Sonatas for Piano and Violin by Ludwig van Beethoven</h2> <p>As 2020 marks the 250th anniversary of Beethoven's birth, Juno Award-winning artists Mark Fewer and James Parker join forces to present half of Beethoven's celebrated violin sonatas over two concerts.</p> <p>Op. 12, No. 2 Op. 23 Op. 30, No. 2</p> <p>7:30 pm in Walter Hall, 80 Queen's Park</p>
80 Queen's Park
Edward Johnson Building
Toronto ON M5S 2C5
Canada
Bloor St. Culture Corridor
info@perceptible.com
America/Toronto
public