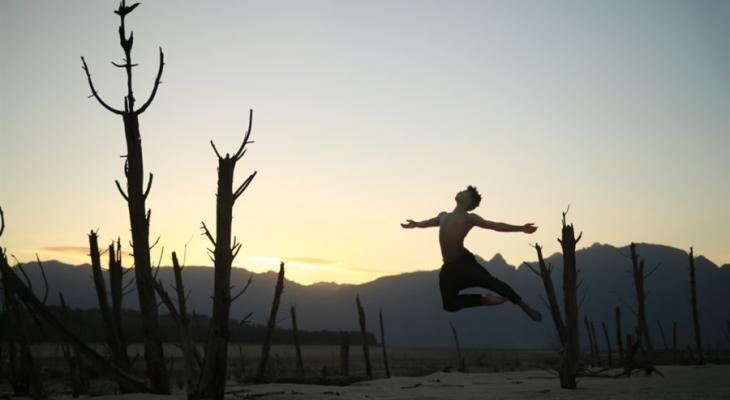 Feb
05
Doc Soup: Beyond Moving
Follow the remarkable journey of Siphe November, who left his small township in South Africa to follow his dreams at Canada's National Ballet School. The young dancer pushes the limits of his talents, tackles an intensive training regimen and soars on stages around the world—all the while navigating family relationships back home, reflecting on what it means to be a Black ballet dancer and figuring out how to give back to the community that raised him. Beyond Moving is an uplifting and inspiring story that reveals deeply personal pulses of family, prejudice, expectation, loss and resilience.
Followed by a Q&A with director Vikram Dasgupta, hosted by award-winning author and journalist Rachel Giese.
______________________________________________________
Doc Soup: Hot Docs' monthly screening series that presents Festival hits and award-winning docs.
Hot Docs Ted Rogers Cinema
DETAILS
Hot Docs Ted Rogers Cinema
(416) 637-3123
506 Bloor St West
Toronto ON M5S 1Y3
Canada
DATE & TIME
-
[ Add to Calendar ]
2020-02-05 23:30:00
2020-02-06 23:45:00
Doc Soup: Beyond Moving
<p>Follow the remarkable journey of Siphe November, who left his small township in South Africa to follow his dreams at Canada's National Ballet School. The young dancer pushes the limits of his talents, tackles an intensive training regimen and soars on stages around the world—all the while navigating family relationships back home, reflecting on what it means to be a Black ballet dancer and figuring out how to give back to the community that raised him.</p>
506 Bloor St West
Toronto ON M5S 1Y3
Canada
Bloor St. Culture Corridor
info@perceptible.com
America/Toronto
public
TICKETS