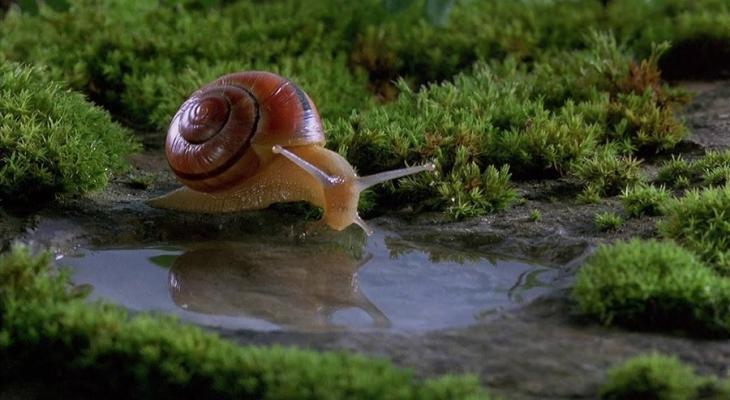 Feb
13
High Minded: Microcosmos
Embark on an Alice-sized journey through the ecstatic wonderland of the insect kingdom in one of the most remarkable nature docs of all time. Capering crickets, dueling beetles—and an unforgettable snail love scene—the weird and wonderful dramas of our tiny kin unfold in breathtaking, close-up view. Shot over three years without any special effects, this kaleidoscopic work reminds us of our innate connectivity to the natural world, and attests to the transformative power of wonder. Like a bee gorged on pollen, Microcosmos will leave you buzzing for days.
7:30 PM - Doors Open
8:30 PM - Screening
High Minded: It's legal now. A screening series featuring the biggest-thinking, most visually profound and psychedelic documentary cinema.
19+
Tickets: $17 (Members: $12, $10, Free)
Hot Docs Ted Rogers Cinema
DETAILS
Hot Docs Ted Rogers Cinema
(416) 637-3123
506 Bloor St West
Toronto ON M5S 1Y3
Canada
DATE & TIME
-
[ Add to Calendar ]
2020-02-14 01:30:00
2020-02-14 02:50:00
High Minded: Microcosmos
<p>Embark on an Alice-sized journey through the ecstatic wonderland of the insect kingdom in one of the most remarkable nature docs of all time. Capering crickets, dueling beetles—and an unforgettable snail love scene—the weird and wonderful dramas of our tiny kin unfold in breathtaking, close-up view. Shot over three years without any special effects, this kaleidoscopic work reminds us of our innate connectivity to the natural world, and attests to the transformative power of wonder. Like a bee gorged on pollen, Microcosmos will leave you buzzing for days.</p> <p> 7:30 PM - Doors Open</p>
506 Bloor St West
Toronto ON M5S 1Y3
Canada
Bloor St. Culture Corridor
info@perceptible.com
America/Toronto
public
TICKETS