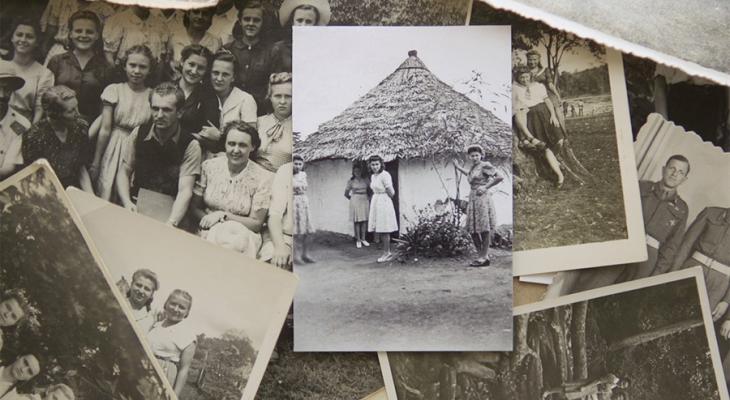 Feb
29
Memory is Our Homeland // Films Changing the World
What happens to history's forgotten people? Between 1940 and 1941, over 1,000,000 Catholics and Jews were deported from Soviet-occupied Poland to Siberia. A small fraction soon escaped, embarking on an epic odyssey to refugee camps across East Africa. Follow director Jonathan Durand as he charts the fascinating lost story of this exodus—and the community that flourished in Africa—through the eyes of his grandmother and other survivors across the global Polish diaspora, from Belarus to Montreal to Tanzania. Reflecting on a family history rooted not only in exile, but erasure, this RIDM Festival People's Choice winner is a deeply personal meditation on memory, identity and longing for homeland.
Stick around for a live Q&A with director Jonathan Durand.
______________________________________________________
Films Changing the World: Must-see docs revealing staggering new perspectives and stories.
Hot Docs Ted Rogers Cinema
DETAILS
Hot Docs Ted Rogers Cinema
(416) 637-3123
506 Bloor St West
Toronto ON M5S 1Y3
Canada
DATE & TIME
-
[ Add to Calendar ]
2020-02-29 18:15:00
2020-02-29 20:20:00
Memory is Our Homeland // Films Changing the World
<p>What happens to history's forgotten people? Between 1940 and 1941, over 1,000,000 Catholics and Jews were deported from Soviet-occupied Poland to Siberia. A small fraction soon escaped, embarking on an epic odyssey to refugee camps across East Africa. Follow director Jonathan Durand as he charts the fascinating lost story of this exodus—and the community that flourished in Africa—through the eyes of his grandmother and other survivors across the global Polish diaspora, from Belarus to Montreal to Tanzania.</p>
506 Bloor St West
Toronto ON M5S 1Y3
Canada
Bloor St. Culture Corridor
info@perceptible.com
America/Toronto
public
TICKETS