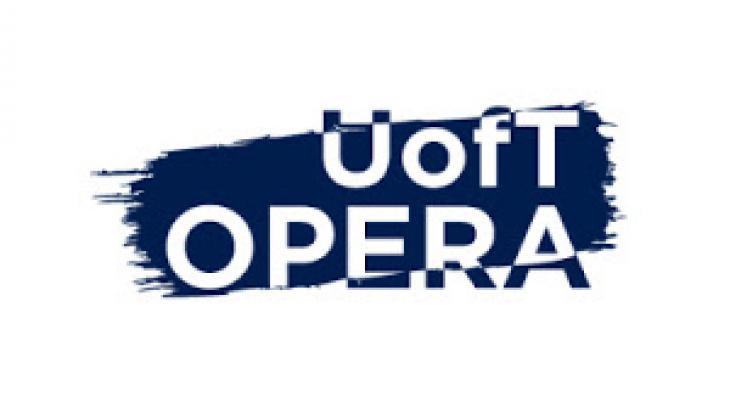 Mar
27
CANCELLED Parlami d'Amore (Speak to me of love)
COVID-19 Update regarding U of T Music Concerts and Events The health, safety and well-being of our community members is very important to us. We regret to inform you that owing to the current situation with COVID-19, effective Monday, March 16, all remaining 2019-2020 season concerts and events at the Faculty of Music are cancelled. For those of you who purchased tickets, the Box Office will be in contact with you directly. _______________
U of T Opera
Drawing upon operatic repertory of three centuries, Parlami d'Amore captivatingly explores aspects of love promised, fulfilled and betrayed. Following the staged performance in Walter Hall, the audience will have a chance to mingle with the Artists of U of T Opera over tea and pastries in the Geiger-Torel Room at 80 Queen's Park.
5 pm in Walter Hall, 80 Queen's Park 
$20, $10 student U of T students admitted free with a valid TCard, space permitting. BUY TICKETS ONLINE or call 416-408-0208
Made possible in part by a generous gift from Earlaine Collins.
University of Toronto Faculty of Music
DETAILS
University of Toronto Faculty of Music
(416) 978-3750
80 Queen's Park
Edward Johnson Building
Toronto ON M5S 2C5
Canada
DATE & TIME
-
[ Add to Calendar ]
2020-03-27 21:00:00
2020-03-27 23:00:00
CANCELLED Parlami d'Amore (Speak to me of love)
<p><strong>COVID-19 Update regarding U of T Music Concerts and Events</strong> The health, safety and well-being of our community members is very important to us. We regret to inform you that owing to the current situation with COVID-19, effective Monday, March 16, all remaining 2019-2020 season concerts and events at the Faculty of Music are cancelled. For those of you who purchased tickets, the Box Office will be in contact with you directly. _______________</p> <p>U of T Opera</p>
80 Queen's Park
Edward Johnson Building
Toronto ON M5S 2C5
Canada
Bloor St. Culture Corridor
info@perceptible.com
America/Toronto
public