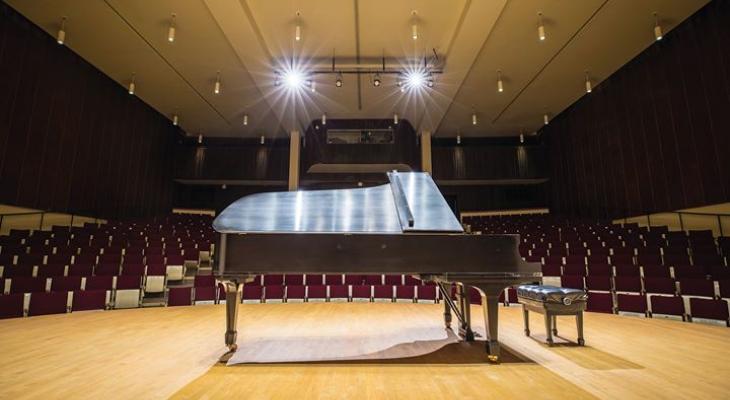 Apr
03
CANCELLED Felix Galimir Chamber Music Award Concert
COVID-19 Update regarding U of T Music Concerts and Events The health, safety and well-being of our community members is very important to us. We regret to inform you that owing to the current situation with COVID-19, effective Monday, March 16, all remaining 2019-2020 season concerts and events at the Faculty of Music are cancelled. For those of you who purchased tickets, the Box Office will be in contact with you directly. _______________
The Galimir Award is given annually to the most promising string or piano chamber music group enrolled in the Faculty of Music's chamber music program. Past winners of the award include the Tokai and Cecilia String Quartets. 
11 am in Walter Hall, 80 Queen's Park
Pay what you can - proceeds to benefit the Felix Galimir Chamber Music Award Fund.
University of Toronto Faculty of Music
DETAILS
University of Toronto Faculty of Music
(416) 978-3750
80 Queen's Park
Edward Johnson Building
Toronto ON M5S 2C5
Canada
DATE & TIME
-
[ Add to Calendar ]
2020-04-03 15:00:00
2020-04-03 17:00:00
CANCELLED Felix Galimir Chamber Music Award Concert
<p><strong>COVID-19 Update regarding U of T Music Concerts and Events</strong> The health, safety and well-being of our community members is very important to us. We regret to inform you that owing to the current situation with COVID-19, effective Monday, March 16, all remaining 2019-2020 season concerts and events at the Faculty of Music are cancelled. For those of you who purchased tickets, the Box Office will be in contact with you directly. _______________</p>
80 Queen's Park
Edward Johnson Building
Toronto ON M5S 2C5
Canada
Bloor St. Culture Corridor
info@perceptible.com
America/Toronto
public